Blais, Marie-Claire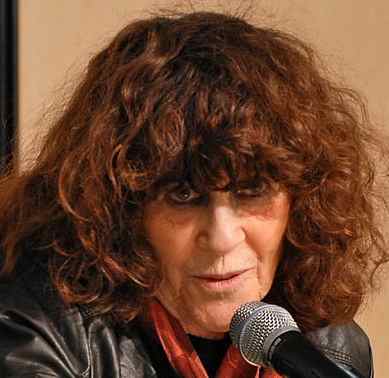 Marie-Claire Blais
Prolific and acclaimed novelist, poet and playwright, born in Limoilou, Quebec October 5, 1939. The eldest of five children, Marie-Claire Blais had to leave school for office and factory work in her mid-teens, but persevered with her ambition to be a writer.
At twenty years old she published her first novel, La Belle Bête, whose themes -- injustice, hatred, despair -- would set the tone for many of her works to follow. She received a Guggenheim Foundation grant and went to the United States to write. The book she produced there, Une saison dans la vie d'Emmanuel would win her the Médicis award in 1965. Her novels, over twenty of them, have been published in several languages. In 2018, Blais published Une réunion près de la mer, the final novel in an ambitious series entitled Soifs.
She has won four Governor General's Award s. In 1993 she was inducted into the Royal Academy of Language and Literature of Belgium and in 1994 into the Académie des lettres du Québec. In 1995 she was given a lifetime achievement award by a Quebec group created to celebrate the achievements of Gays and Lesbians.
Marie-Claire Blais wrote several plays for radio, television and theatre including L'Exécution, first produced at the Théâtre du Rideau Vert, Montreal, in 1968. She also participated in the production La nef des Sorcières, produced at the Théâtre du Nouveau Monde in 1976, by contributing a monologue spoken by a lesbian called "Marcelle." She wrote Sommeil d'hiver in 1984.
Other works include: "L'Océan (four-part television program, Radio-Canada 1976), L'Ile, and Un jardin dans la tempête.
Marie-Claire Blais is a member of the Order of Canada. She lives in Quebec and Key West.
Profile by Gaetan Charlebois.
Last updated 2020-05-07