King, Robert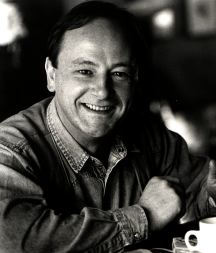 Robert King
Ontario-based actor born in 1951, who has performed often in television, radio, and film as well as theatre.
A graduate of Dawson College Theatre School in Montreal, he has worked steadily since leaving school in many of the country's major venues including: Centaur Theatre (revival of David Fennario's On the Job, and premiere of Moving, both directed by Simon Malbogat); Theatre New Brunswick; Blyth Festival (many times); Persephone Theatre (as Stanley in Williams' Streetcar Named Desire); Theatre Plus; Grand Theatre, London (in Judith Thompson's Crackwalker, directed by Maja Ardal).
From 1989 to 2018, he has appeared in many productions at the Stratford Festival, including John Wood's production of Sharon Pollock's One Tiger to a Hill and Martha Henry's 1999 production of Richard II, Al Waxman's 2000 production of The Diary of Anne Frank and Antoni Cimolino's 2001 production of Twelfth Night). In 2005, he played the father opposite Diane D'Aquila as the mother in a revival of The Donnellys: Sticks and Stones by James Reaney (dir. Andrey Tarasiuk), which was critiqued as too declamatory, confusing, and dated in the Globe & Mail (23 June 2005).
King also appeared at the Manitoba Theatre Centre in Elliott Hayes' Homeward Bound, directed by Steven Schipper.
In 2010, he co-founded Alternative Theatre Works in Stratford with Brad Rudy and Peggy Coffey. Its first production was Falling: A Wake by Gary Kirkham, in which he acted.
Robert King lives in Stratford with his wife, Peggy, and their children Mary and Lawrence.
Profile by Gaetan Charlebois. Additional information provided by Lindy Cooksey, Christopher Hoile and Anne Nothof.
Profile by Gaetan Charlebois and Anne Nothof
Last updated 2021-02-16