Thomson, Robert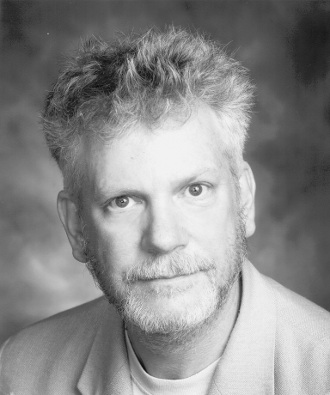 Robert Thomson
Lighting designer for theatre, opera, and dance, since 2011 based in Montreal, Quebec. He was a Special Theatre Design student at Ryerson in 1974, and studied Lighting Design at The Studio and Forum of Stage Design in New York City with Lester Polakov, Tom Skelton, John Gleason and Peggy Clark in 1975 and 1976.
He has worked for 24 seasons at the Shaw Festival, and was Head of Lighting Design from 1989-97. For Shaw, he designed over 55 productions since 1977, including: Merrily We Roll Along (2002), Picnic (2001), Six Characters in Search of an Author (2000/01), A Foggy Day (1999), Lady Windermere's Fan (1998), Secret Life (1997), The Devil's Disciple (1996), The Simpleton of the Unexpected Isles, Marsh Hay, Cavalcade (1995), Waste (1995), Arms and the Man (1994), Too True to be Good, Ivona; Princess of Burgundia (1994), Saint Joan (1993), Blithe Spirit, Pygmalion (1992), The Marrying of Ann Leete (1993), and Cyrano de Bergerac (1984).
While at the Shaw Festival he developed a strong commitment to training the next generation of Lighting Designers, and oversaw the selection and training of Assistant Lighting Designers.
Dangerous Liaisons, Stratford, 2010
For the Stratford Festival he has designed 28 productions in 12 consecutive seasons, including: Much Ado About Nothing and Cymbeline (2012); The Homecoming (2011); Dangerous Liaisons (2010); Zastrozzi and Rice Boy (2009). For his seventh season at Stratford (2008) he was Lighting Designer of Romeo and Juliet, The Taming of the Shrew, Krapp's Last Tape, Hughie and Caesar and Cleopatra. He has also designed The Odyssey, Pentecost, Twelfth Night, Into the Woods, Measure for Measure, King Lear (2002), Peter Hinton's The Swanne (all three parts), and King John. In 2004, this production of King Lear played at the Lincoln Center Theatre in New York, with Christopher Plummer and Jonathan Miller directing. He also consulted with Michael Eagon on the creation of the Studio Theatre at Stratford in 2002.
A Christmas Carol, Citadel, 2012
During his extensive career, he has designed for theatres across Canada: Tarragon Theatre (19 production, including John Murrell's Waiting for the Parade 1979, David French's Jitters 1979, James Reaney's Gyroscope 1980, Michel Tremblay's Damnée Manon, Sacrée Sandra 1979 and The Impromptu of Outremont 1980, and French's Soldier's Heart (2001); Factory Theatre (George F. Walker's Beautiful City 1987-88, Adam Pettle's Zaidie's Shoes 2000-01, Colleen Murphy's The Piper 2001-02); Manitoba Theatre Centre (18 production, including Sharon Pollock's Doc 1987); Grand Theatre, London (16 productions including Billy Bishop Goes to War); National Arts Centre (10 productions including The Unanswered Question 2007, Sticks and Stones 2005, Present Laughter, Macbeth 2008); Theatre Plus; Canadian Stage (11 productions including Fernando Krapp Wrote Me This Letter 2010); Royal Alexandra Theatre; Citadel Theatre (17 productions including Private Lives (2013), August: Osage County (2011); Theatre Calgary (Joanna McClelland Glass's Trying 2006); Globe Theatre (W.O. Mitchell's The Black Bonspiel of Wullie MacCrimmon 2011); Theatre Aquarius (6 productions); Centaur Theatre; Segal Centre for Performing Arts; and Pleiades Theatre.
He has provided lighting designs for the Vancouver Opera Company, Pacific Opera Victoria, Opera Lyra, and the Canadian Opera Company (Bartok's Bluebeards's Castle and Schoenberg's Erwartung, both directed by Robert Lepage, and which have played all over the world).
Robert Thomson has also been Resident Lighting Designer for the National Ballet of Canada for 12 seasons. His company projects with choreographer James Kudelka include Swan Lake, Spring Awakening, The Miraculous Mandarin, and Washington Square.
Recent US projects include Hedda Gabler for Hartford Stage, and Krapp's Last Tape and Hughie for Goodman Theatre (Chicago).
He has won the Dora Mavor Moore Award four times (Company and Spring Awakening for Canadian Stage, Pump Boys and Dinettes for Varsity Dinner Theatre, and Cyrano de Bergerac for the Shaw). For his design for Bluebeard's Castle (Edmonton Opera Company) he won a Sterling Award. In 2012, he was awarded the Siminovitch Prize in Theatre. The citation acclaims his work "for its precision, visual poetry, psychological insight and dramaturgical impact."
He has taught at Ryerson and Sheridan College, and the National Theatre School of Canada. He is member of the Associated Designers of Canada, serving as Vice-President and President in the 1980s, and of L'Association des professionnels des arts de la scene du Québec.
Last updated 2013-02-13