Roussel, Daniel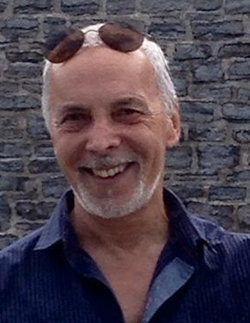 Daniel Roussel
Quebec-based actor, director, and translator who has worked in French and in English across Canada.
Born in 1941 in Charenton-le-Pont, France, Daniel Roussel studied acting at l'École Supérieure des Arts et Techniques du Théâtre à Paris. During the 1960s, he enjoyed a flourishing career in France and in South America, the Middle East, and Russia, and came to Montreal during Expo 67, where he performed in a piece at the French Pavilion.
From 1970 to 1978, he acted in Canadian television.
Since 1971, he has directed over ninety productions in France and Quebec, including: several at Compagnie Jean-Duceppe (P'pa, Mort accidentelle d'un anarchiste, Gin Game), and Equus by Peter Shaffer, which he also translated.); at Centaur Theatre (The Visitor, Piaf); Théâtre du Nouveau Monde (Fourberies de Scapin, Le marchand de Venise/Merchant of Venice); Théâtre de Quat'Sous (Being at home with Claude, Les Chaises/The Chairs); Théâtre du Rideau Vert (Tailleurs pour dames, La Cantatrice chauve & La Leçon/The Bald Soprano & The Lesson); and Théâtre d'Aujourd'hui (Le facteur réalité in 1985).
He has also directed opera, musical revues and for television; and taught at the National Theatre School of Canada and Conservatoire d'art dramatique de Montreal.
Profile by Gaetan Charlebois. Updated by Anne Nothof.
Last updated 2021-07-19