Bernard, Denis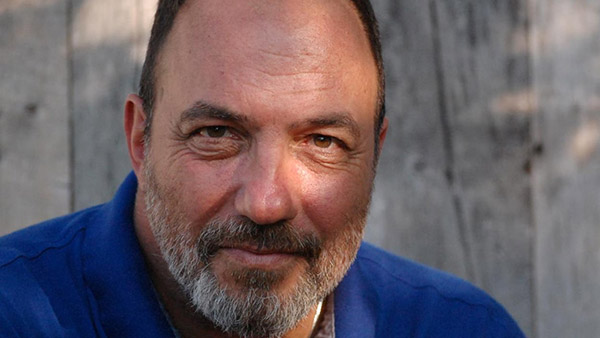 Denis Bernard. Photo by Théâtre la Licorne.
Quebec-based actor, director, and producer, born December 6, 1957.
Denis Bernard began his theatre career as a favourite of the Théâtre du Rideau Vert, performing in Feux Follets (1983), Richard III (1989), Ruy Blas (1990), Le Pain Dur (1991), Joue-le pour moi, Sam/Play it Again, Sam (also in 1991), and in Grossière indécence/Gross Indecency, in which he played Oscar Wilde (1998).
He also played Trigorin in Serge Denoncourt's adaptation of The Seagull, Je suis une mouette (non, ce n'est pas ça), at the Théâtre de Quat'Sous (January, 1999), and as Biff in the Compagnie Jean-Duceppe production of La mort d'un commis voyageur/Death of a Salesman (April, 1999).
A devotee of Anton Chekhov, he told La Presse (Montreal) in October, 1999, "He brought me a maturity as an actor, the ability to find assurance in doubt."
He is also a devotee of realistic contemporary Anglo-Canadian, English, and Irish theatre: in autumn, 1999, he directed George F. Walker's La fin de la civilisation/The End of Civilisation for Quat'Sous.
From 2009 to 2019, Denis Bernard was Artistic Director of Théâtre de la Manufacture at Théâtre la Licorne, where he mounted primarily contemporary social issue plays that connected with the audience: "Je veux un théâtre qui va à la rencontre du spectateur." During his tenure, La Manufacture produced a notable number of French translations of English and Anglo-Canadian plays. In December, 2020, he returned to La Licorne to direct Girls and Boys by British playwright Dennis Kelly in a translation by Fanny Britt. However, Bernard has also been a strong supporter of Quebec playwrights, such as Francois Archambault, encouraging new play development through a playwright-in-residence program.
Bernard has been nominated six times for a Masques Award for Actor in a Leading Role or Director.
Profile by Gaetan Charlebois and Anne Nothof.
Last updated 2020-04-17