Foon, Dennis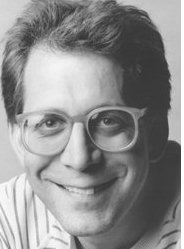 Dennis Foon
Playwright/screenwriter/director born in Detroit, Michigan, specializing in children's theatre.
He studied at the University of Michigan and then at the University of British Columbia before founding Green Thumb Theatre for Young People in Vancouver in 1974.
He wrote for Green Thumb, but soon was writing for most of the theatres for young audiences across the country. He became playwright in residence at Young People's Theatre during the 1983-84 season.
His plays include:New Canadian Kid (Green Thumb, 1981, directed by Jane Howard Baker); Liars (Green Thumb, 1986, directed by Keith Turnbull); Bedtimes and Bullies (Young People's Theatre, 1987, directed by the author); War (Green Thumb, 1994, directed by Guillermo Verdecchia, winner of Vancouver's Jessie Award); Sunspots (Frederick Wood Theatre, 1995, directed by S. Malloy); Chasing the Money (Manitoba Theatre for Young People, 1999); The Rick Hansen Story (Manitoba Theatre For Young People, 2010, dir. Leslee Silverman).
He has won the Chalmers Award twice (The Short Tree and the Bird that Could Sing, 1985; Skin, 1987); the British Theatre Award (Invisible Kids, 1986) and the CBC Literary Award in 1985. His plays have been performed in England, Hong King, Singapore, Australia and New Zealand.
Dennis Foon has also written for film and television (including the controversial work about urban children Little Criminals for CBC). .
He has received a Gemini, two WGC Top Tens, and the Robert Wagner Award for his screenplays, and an Emmy nomination for White Lies, Scar Tissue, Torso, and Terry, the acclaimed CTV movie about Terry Fox. A Shine of Rainbows, a feature film, premiered at the 2009 Toronto Film Festival. His compelling adaptation of Indian Horse by Richard Wagamese screened in 2017
Web site: www.dennisfoon.com
Profile by Gaetan Charlebois and Anne Nothof
Last updated 2019-01-08