Seremba, George B.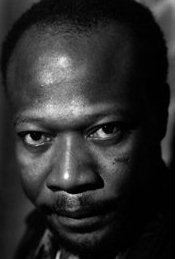 George B. Seremba
Actor/playwright born in Kampala, Uganda who began writing and performing at Makerere University and during his years of exile in Kenya.
Since moving to Canada he has appeared in numerous productions including Our Country's Good at Alberta Theatre Projects, Separate Development at Great Canadian Theatre Company, Majangwa at Manitoba Theatre Centre, and both Master Harold...and the Boys and his own piece, Come Good Rain at Centaur Theatre.
He has performed in Come Good Rain across the country and won the Dora Mavor Moore Award. It is a one-man show based on his own experience as a student leader in Uganda, when he was taken out and shot by a firing squad, and left for dead -- revived by the rain, and the kindness of others. It was published by Blizzard Publishing, Winnipeg in 1993.
His other plays include: Napoleon of the Nile, The Grave Will Decide.
He graduated with a PhD from Trinity College in Dublin in 2008. He has taught at a university in Cleveland, Ohio, and Brown University in Rhode Island, US.
Last updated 2018-07-22