McKennitt, Loreena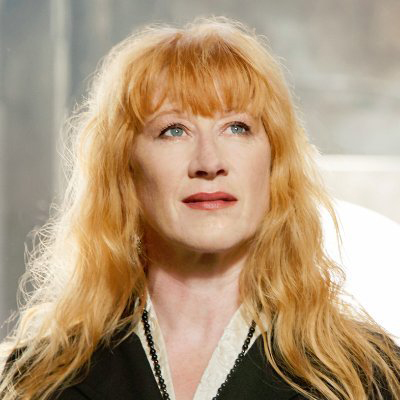 Loreena McKennitt
Loreena McKennitt is a world-renowned singer/musician/composer and producer of her own albums, which typically have a Celtic or Middle Eastern style. She was born February 17, 1957, in Morden Manitoba, of Scottish and Irish descent. Her mother was a nurse, her father a livestock dealer. She enrolled at the University of Manitoba in Winnipeg to become a veterinarian, and while there she discovered folk music, including fellow Canadians Neil Young, Joni Mitchell, and Gordon Lightfoot. During the 1970s, she also developed a passion for Celtic music and myth; she visited Ireland, and learned to play the Celtic harp. She moved to Stratford in 1981, where she performed and composed at the Stratford Festival, and has lived there with her family since then. At Stratford she composed for the productions Blake by Elliott Hayes (1983), The Two Gentlemen of Verona (1984) and The Merchant of Venice (2001), and performed in The Tempest (1982).
She has been musical director at Young People's Theatre and Blyth Festival, composer and performer at the Abbey Theatre (Dublin).
She has also composed and performed for film and television.
In 1985, she founded her own production company, Quinlan Road, which has sold over fourteen million albums in fifteen countries, and won two Junos.
McKennitt has toured across Canada and internationally. In November, 2019, when the Covid-19 pandemic closed theatres and performance spaces around the world, she announced that the Lost Souls Tour would be her final tour, and that she would focus on combating the harmful consequences of global warming and rampant technology.
Loreena McKennitt's music is a fusion of ancient and traditional music with a modern sensibility. She has a clear, lyrical soprano voice.
McKennitt is a member of the Order of Canada and the Order of Manitoba. In 2002 and 2012 she was the recipient of Queen Elizabeth IIís Golden and Diamond Jubilee medals and in 2013 she was appointed to the rank of Knight of the National Order of Arts and Letters by the Republic of France (website). She honorary degrees from four Canadian universities.
Website: loreenamckennitt.com
Profile by Gaetan Charlebois. Additional information by Christopher Hoile and Anne Nothof.
Last updated 2021-05-04