Théâtre Capitole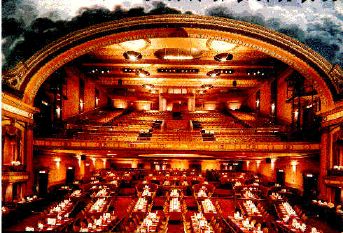 Photo by Marie-Helene Falcon
Heritage Beaux Arts theatre in Quebec City, Quebec, located across Place d'Youville from the Palais Montcalm. Théâtre Capitole was listed on the Répertoire du patrimoine culturel du Québec in 1984, and became a National Historic Site of Canada in 1986. It was renovated in 1992 for sixteen million dollars.
It now serves as a cabaret/theatre/revue house/restaurant. Its most popular production since the renovation has been a huge tribute to Elvis Presley.
The complex also includes a small hotel which helps subsidize the cost of the building.
Website: https://www.theatrecapitole.com
Last updated 2021-11-30