A Short History of Night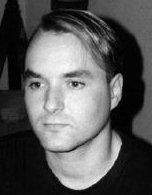 John Mighton
Comedy drama in two acts by John Mighton, first produced at the Dark Horse Theatre in Vancouver, British Columbia, May, 1990, directed by David Wilson, with set and lights by Mark Deggan and costumes by Terri Bardon, featuring David Garfinkle, Peter Giaschi, Keith Martin Gordey, Tim Healy, Sharon Heath, David Hurtubise, Ian McDonald and Mitch Molloy. Winner of the Governor Generalís Award.
Another exploration by Mighton, a mathematician, of the drama of science, the story tells of Johannes Kepler (1571-1630) who discovered three laws of planetary motion, and his deep friendship with Tycho Brahe (1546-1601), the astronomer who disproved the theory that no change could occur in the heavens (and who wore a silver and gold replacement for the nose he lost in a duel).
Set in the times of exploding science and authoritarian religion, the work deals with the evolution of thought. In tone it is reminiscent of George F. Walker's Zastrozzi in that it "enjoys" the period in which it takes place - criticizing it and revelling in it at the same time.
For its 1999 revival at Factory Theatre (directed by Ken Gass) Kate Taylor of The Globe and Mail wrote, "Somewhere underneath this script there is a potent play about the price humans pay for knowledge in a world where scientific and religious disagreement could mean death, but Mighton and Gass have failed to build up enough dramatic weight." John Coulbourn, for The Toronto Sun, wrote, "It's dense stuff, a script fairly brimming with intelligence, and little of that intelligence is lost in this production... But while Gass obviously fully appreciates the thought-provoking genius of the script, he brings little in the way of theatrical genius to it, allowing much of its humanity to be swallowed up in pseudo-intellectual performances..."
Readings: John Mighton. Possible Worlds & A Short History of Night. Toronto: Playwrights Canada Press, 1992.
Commentary by Gaetan Charlebois.
Last updated 2020-02-21