Martin, Alexis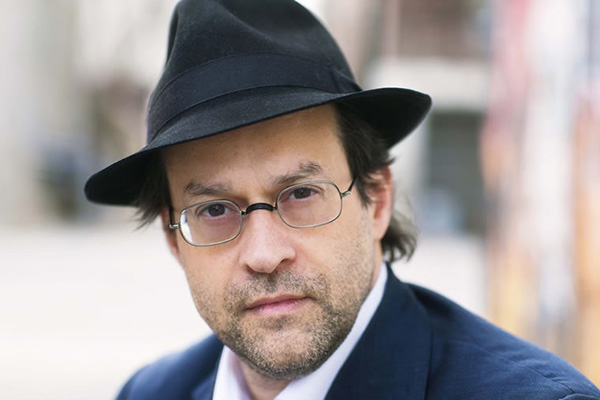 Alexis Martin. Photographer: Stéphane Martin.
Quebec-based actor/playwright/director, born June 9, 1964, and a 1986 graduate of the Conservatoire d'art dramatique de Montréal.
As an actor Alexis Martin has played many of the major houses in Quebec, including the Théâtre du Nouveau Monde/TNM (Goldoni's La Locandiera, Shakespeare's Le Roi Lear/King Lear, Beckett's En attendant Godot/Waiting for Godot, Ibsen's Peer Gynt); the Nouveau Théâtre Expérimental; the Théâtre de Quat'Sous; Théâtre Ubu; Théâtre la Licorne; and the Nouvelle Compagnie Théâtrale.
He has worked with many of Quebec's greatest directors including André Brassard, Jean-Pierre Ronfard, Martine Beaulne, Jean Asselin and Denis Marleau. Notably, he appeared in the Théâtre Denise-Pelletier production of Des souris et des hommes/Of Mice and Men (1999) and, in October, 2000, he appeared in the Théâtre de Quat'Sous production of Hristo Boychev's Colonel Oiseau.
As a prolific playwright he has written Oreille, tigre et bruit, Matroni et Moi, and co-written L'An de Grâce (with René Richard Cyr and Claude Poissant) as well as L'Apprentissage des marais (with Cyr). His Révolutions was presented, April, 1999, at Espace Libre in Montreal. In February 2000, his co-adaptation (with Dominic Champagne) of L'Odysée ran at the National Arts Centre and TNM.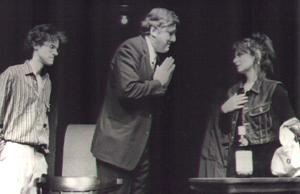 In 1992 he won the Montreal critics' award for best supporting actor for En attendant Godot.
He is also a frequent television and film actor.
Alexis Martin is one of the finest character actors in the country, giving astonishing, virtually out-of-body performances each time.
He has said about acting, "You can't irritate an audience for three hours. Anyway, when the audience is bored in a theatre, an actor knows right away. No need to read the reviews. It happens like a glass of cold water in your face. However, there are many things in a given play that you don't understand until you play them. A speech that seemed hazy is suddenly illuminated by the reaction of the audience. It's a lovely mystery."
He has been co-directeur artistique of Nouveau Théâtre Expérimental from 1999 to the present.
Profile by Gaetan Charlebois.
Last updated 2021-04-20