Ricard, André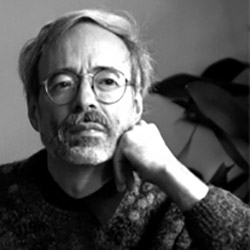 André Ricard
Director/playwright/translator born in Ste-Anne-de-Beaupré, Quebec in 1938.
André Ricard was co-founder of Théâtre de l'Estoc and lead the company from 1957-68, while he studied at Laval University and the Conservatoire d'art dramatique de Québec.
He worked at Radio-Canada (radio and television) as well as at Radio-Québec. His preoccupation with socio-economic problems and corruption by power can be seen in his work.
His plays include: La vie exemplaire d'Alcide 1er et de sa proche descendance (premiered at Théâtre du Trident, 1972); La Gloire des filles à Magloire (Théâtre du Trident, 1975); Le Casino voleur (Théâtre du Trident, 1978); La longue marche dans les avents (National Arts Centre, 1983); Le Tir à blanc (Théâtre du Nouveau Monde, 1983); Le Déversoir des larmes (Café de la Place des Arts, 1988).
Translations include: Alan Ayckbourn's Absurd Person Singular as Oh! quand j'entends chanter... (Théâtre du Trident, 1980); Arthur Miller's The Crucible as Les Sorcières de Salem (Théâtre du Trident, 1985); Oscar Wilde's The Importance of Being Earnest as De l'importance d'être fidèle (Théâtre du Trident, 1990); David S. Young's Inexpressible Island as Antartikos (Théâtre la Licorne, 2000).
His son, Sébastian Ricard, is an actor and singer.
Profile by Gaetan Charlebois
Last updated 2020-04-17