Jackson, Andrew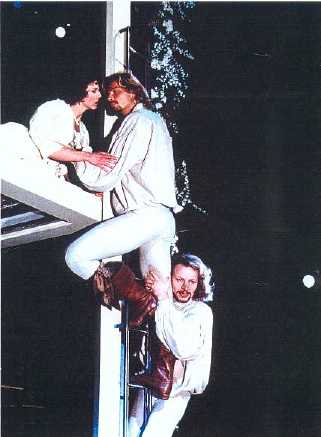 Actor born in Newmarket, Ontario, September 11, 1963. His father was an armed forces padre and his mother a high school music teacher.
He studied at the National Theatre School of Canada, Banff Centre for the Arts, McMaster University, C.A.S.T. and York University.
Though he is probably best known for his work in television (particularly for the series Wind at My Back and All My Children), he has also worked extensively in theatre including at the Stratford Festival (1987-1990; appearing in, among others, Murder in the Cathedral, Titus Andronicus, The Merchant of Venice and The Merry Wives of Windsor), the Citadel (the Sterling Award-winning production of Cyrano de Bergerac and Caesar and Cleopatra, both in 1994), Great Canadian Theatre Company (Goosespit, 1987) as well as a Shaw Festival (co-production), Theatre Calgary, Manitoba Theatre Centre, National Arts Centre, The Hummingbird Centre and Neptune Theatre.
Website: http://wanstrom.com/andrew-jackson/theatre
Last updated 2011-03-15