Banff Centre for the Arts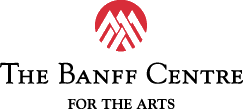 Arts centre located in Banff, Alberta (now called Banff Centre for Arts and Creativity), which features a school, summer festival and several training and study programs for a wide variety of artists and theatre professionals (including the Playwrights' Colony). It was founded in 1933 as the Banff School of Fine Arts and initially funded by the Carnegie Foundation (United States).
E.A. Corbett, director of the University of Alberta's Department of Extension, and Elizabeth Sterling Haynes, provincial drama specialist at the Department of Extension, wished to create an experimental school in the arts related to the theatre, aimed at community drama leaders. The school's initial year was attended by 130 students paying $1 each. During the one-month term, 17 plays were rehearsed in the local school hall.
The Centre has had its fiscal and artistic ups and downs, its commitment to Canadian theatre sometimes waxing and waning. There were times, particularly before its mandate was firmed up, that the Centre was seen as nothing more than a glorified and expensive summer camp. But with the opening of its complex in 1969 (truly one of the most beautiful educational sites in the world), the Centre, its faculty and administrators committed themselves to theatre training and development of a higher standard and profile. Playwrights in residence like George Ryga and Tom Hendry bolstered the Centre's claim to fame, as did the formation of an acting company which presented plays but also workshoped the plays of the playwrights of the Colony (which has included Gordon Pengilly, GaŽtan Charlebois, Margaret Hollingsworth, Erika Ritter, and Daniel MacIvor). The Centre also collaborates with Alberta Theatre Projects and Citadel Theatre in the development of new works.
Though the Centre has had one form or another of arts festival since the beginning, lately (because of the higher quality of participants in all aspects of the Centre) it now has international stature, featuring musical theatre and experimental theatre, dance, opera, and symphonic and chamber music.
As a public cultural institution, the Centre receives a significant operating grant from the Alberta Foundation for the Arts and Canada Council for the Arts. The Centre, along with its Foundation, conduct an ongoing fundraising program for artists' scholarships, programs and the institution's capital needs.
Website: www.banffcentre.ca
Profile by Gaetan Charlebois. Additional information provided by the Banff Centre, Moira Day, and Anne Nothof.
Last updated 2020-03-16