Arnott, Brian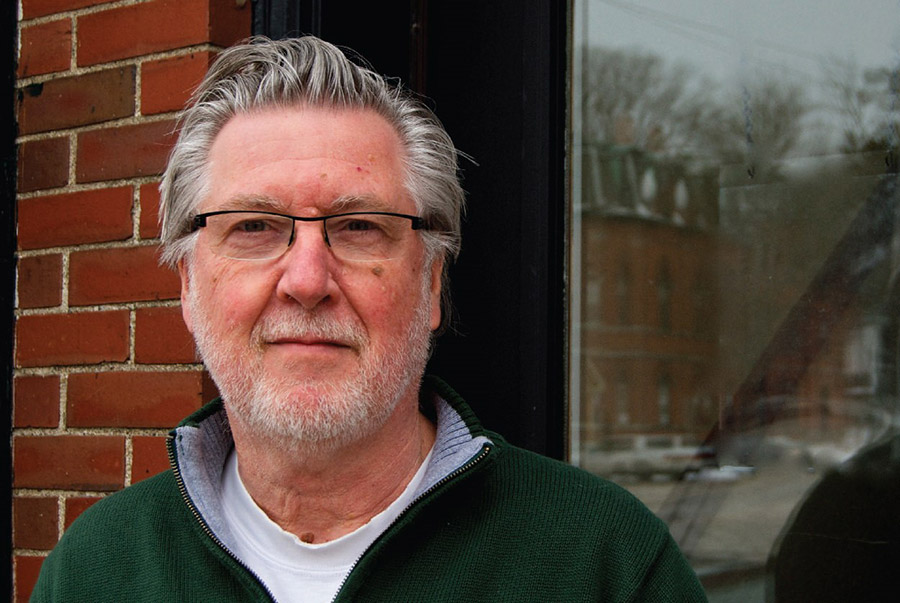 Brian Arnott
In a career spanning over five decades, Brian Arnott's work in the theatre has included stage hand, stage manager, technical director, production manager, company manager, designer of costumes, scenery and lighting, theatre consultant, and critic. He was born in Toronto in 1942, and educated at Bishop's University (Philosophy), the University of British Columbia (Theatre Production), and the University of Alberta (MFA in Theatre Design, 1970, the first graduate of the first MFA in theatre in Canada).
Following his studies, Arnott worked from 1970 to 1972 in London as an assistant designer at the National Theatre and the Royal Shakespeare Company. On his return to Canada, he designed over thirty productions for Factory Theatre, Theatre Passe Muraille, and Toronto Free Theatre among others. He worked extensively with directors such as Ken Gass and Paul Thompson, and playwright/director George F. Walker (Beyond Mozambique, Rumours of Our Death, and Filthy Rich). He also designed the Passe Muraille seasons at Victoria Hall Petrolia: 1937, The Farm Show, and Hard Oil! a new work, all directed by Paul Thompson. For the National Arts Centre Passe Muraille season he designed 1837, The Blues (written and directed by Hrant Alianak, and Hornsby (written and directed by David Fox).
For four years (1972-76), Arnott was the theatre critic (pseud. Brian Boru) for That's Showbusiness, a twice monthly theatre trade paper in Toronto and, briefly, for Maclean's Magazine. He was twice guest editor for the Canadian Theatre Review (Spring 1975 and Winter 1982). He is the author of Towards a New Theatre: Edward Gordon Craig & Hamlet (1975), and designed the accompanying national touring exhibition by the National Gallery of Canada. He is also the author of the "Architecture" entry in The Oxford Companion to Canadian Theatre. He has published articles and essays on theatre subjects for journals and anthologies, and has been a presenter at many theatre conferences.
From 1972 to 2011, Arnott was Senior Partner and Head of Design at Novita Techne, a Canadian theatre consulting company with a staff of fourteen based in Toronto, and fourth largest theatre consulting practice in North America. At Novita Techne, he was responsible for the design and equipping of more than one hundred live performance theatres in Canada, the US and abroad, including his two favourites, the Greer Garson Theatre in Dallas Texas and the Rose Theatre in Brampton Ontario.
He also worked on the rehabilitation and restoration of several historic Canadian theatres some of which, such as Victoria Hall Petrolia, are National Historic Sites. He is a founder and past National President of the Canadian Association of Heritage Professionals.
Arnott was the first non-US citizen admitted to membership in the American Society of Theatre Consultants, where he was active on the technical standards committee and organized the ASTC's only annual conference to take place in Canada. As a designer of theatre architecture, he has also been guest lecturer and visiting critic at many schools of architecture.
In this same period, Arnott has also been a partner in Novita Interpares, a management consultancy specializing in arts, culture and heritage. In this capacity, he has completed hundreds of policy, business planning and capital feasibility studies for performing arts production companies, educational institutions, municipalities and other owners of theatre facilities.
As a volunteer, he was Chair of the Board of Factory Theatre, a member of the boards of Pleiades Theatre and Comus Music Theatre, and Chair of the Advisory Committee for the Theatre Program at Humber College.
A native Torontonian, Brian splits his time between Toronto and Lunenburg NS, a UNESCO World Heritage Site.
Last updated 2021-03-01