Morelle, Denise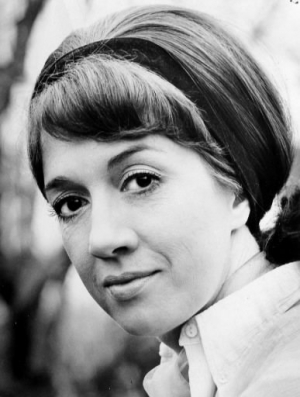 Denise Morelle, 1983.
Actor born December 3, 1926 in Montreal, Quebec; died July 17, 1984.
Denise Morelle was raised in a family of seven children in a working class district. She studied at the Compagnons de Saint-Laurent school and performed with them for the first time in Noces de sang/Blood Wedding in 1952.
She appeared primarily in character roles on television, and on most of Montreal's main stages, including Théâtre du Nouveau Monde (Les Choéphores, 1961), Théâtre du Rideau Vert (Black Comedy, 1971), Saidye Bronfman Centre (in the English production of Michel Tremblay's Bonjour, là, bonjour). She was also a member of the National Arts Centre's French ensemble, under André Brassard, and worked frequently with Brassard and Tremblay. Indeed, just before her death, she was slated to appear in the premiere of Albertine, en cinq temps in a role the playwright had written especially for her.
She was murdered in an empty house on Sanguinette Street, when she was looking for a house to buy. The case of her murder was finally solved in 2007, following an arrest for unrelated circumstances and a DNA test. A small park in Montreal's Le Plateau district is named in her honour.
Last updated 2021-06-15