Ever Loving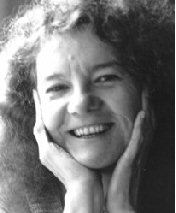 Drama in two acts by Margaret Hollingsworth, premiered at the Belfry Theatre, November 13, 1980, directed by James Roy, set and costume design by William Heslup, lighting design by Bryan Francis, featured William Dunlop, Angela Fusco, Alison MacLeod, Blaine Parker, Robert Seale and Donna Carroll White. Subsequently performed throughout the country including at Centaur Theatre, Neptune Theatre and Phoenix Theatre.
In 1945 three war-brides, one from England, one from Scotland and the third from Italy, travel to Canada. We see what becomes of the women and how their lives are interwoven; Canada seen through the eyes of outsiders (Hollingsworth herself was born in England). The structure is non-linear.
The critics were divided on the play. Bob Allen, of the Vancouver Province, wrote, "Margaret Hollingsworth has been called a 'playwright of potential'...That potential has now matured, and as a result, Victoria's Belfry Theatre has a significant show on its hands." However, Maureen Peterson of the Montreal Gazette, wrote on the play's Montreal production, "Six talented performers...poured their considerable talent down the drain...The problem is that Margaret Hollingsworth never finished Ever Loving."
Readings: Modern Canadian Drama, Volume One, ed: Richard Plant, 1984, Penguin, Toronto (which contains this play)
Last updated 2009-03-31