Provost, Guy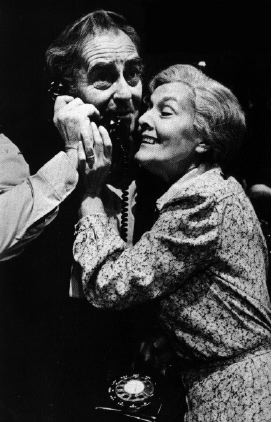 Magnificent Quebec-based actor whose career spanned more than five decades. Guy Provost was born in Hull, Quebec on May 19, 1925, died in Montreal on February 10, 2004 at the age of 79 of pneumonia.
He cut his teeth with the Compagnons de Saint-Laurent, and studied in France from 1948 to 1955, before going on to appear with virtually every major theatre company in Quebec.
Provost became closely associated with the works of Antonine Maillet, including Gapi et Sullivan and Evangeline Deusse both created at the Théâtre du Rideau Vert.
He appeared in Compagnie Jean-Duceppe's production of Shaw's Sainte Jeanne/Saint Joan and in the production of La chatte sur un toit brûlant/Cat on a Hot Tin Roof (April, 2000).
Guy Provost also had a remarkable career in television and film, including the role of the father, Alexandre in La Famille Plouffe.
He was an unusually gifted performer with a massive, rumbling voice. Despite building much of his career performing the classics, he had a profoundly haunting naturalism.
In 2002, he was made an Officer of the Order of Canada, and in 2003, Chevalier de l'Ordre national du Quebec.
Viewings: Lorenzaccio, Radio-Canada, 1987, dir: Jean Faucher -- a production of the de Musset play staged for television and featuring Guy Provost.
Profile by Gaetan Charlebois
Last updated 2020-02-14