Hill, Harry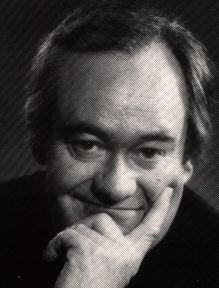 Harry Hill
Quebec-based actor born in Aberdeen, Scotland, in 1941; died in Montreal in 2005. He was educated in Aberdeen Grammar School and then undertook an honours degree course in English at Aberdeen University. He began performing in a choir to overcome a stammer, and got his first taste of acting at university when he appeared in several student shows.
Harry Hill was equally comfortable on radio, stage, film and television. He was also an associate professor of English at Concordia University until June, 1999, as well as a published writer (A Voice for the Theatre, Holt, Rinehart & Winston, 1984) and recording artist.
Before coming to Canada in 1963, he performed frequently at His Majesty's Theatre in Aberdeen in musicals, operetta and opera as well as in the modern and classical repertory.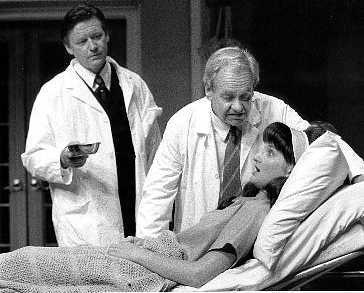 Since his arrival in Canada, he has performed at Citadel Theatre, Bastion Theatre, Phoenix Theatre and in Montreal for Imago, La Poudrière, Black Theatre Workshop and Centaur Theatre in a wide variety of roles including leads in Ronald Harwood's The Dresser, Anthony Shaffer's Sleuth, Alan Ayckbourn' s Time and Time Again and Absent Friends, Derek Walcott's Pantomime, Hugh Leonard's A Life, Brian Friel's Dancing at Lughnasa, Frank McGuiness' Someone Who'll Watch Over Me, Shakespeare's Antony and Cleopatra and Beckett's Krapp's Last Tape among many others. In 1998 he distinguished himself in the lead role of the conductor in Centaur's production of Taking Sides. In summer 1999, he performed in the Just For Laughs production of Joe Orton's What the Butler Saw.
He also performs at special occasions and in concert, for instance reading from Henry V with the Orchestre Métropolitain de Montréal (1998).
Harry Hill's performances were marked by his magnificent voice and a quicksilver intelligence and comprehension of text. He expertise as a raconteur was evident in his comedic roles.
In A Voice for the Theatre he wrote of actors: "They cannot delegate authority, cannot absent themselves from work, and cannot work without collaboration."
Profile by Gaetan Charlebois.
Last updated 2013-01-05