Roberts, Jean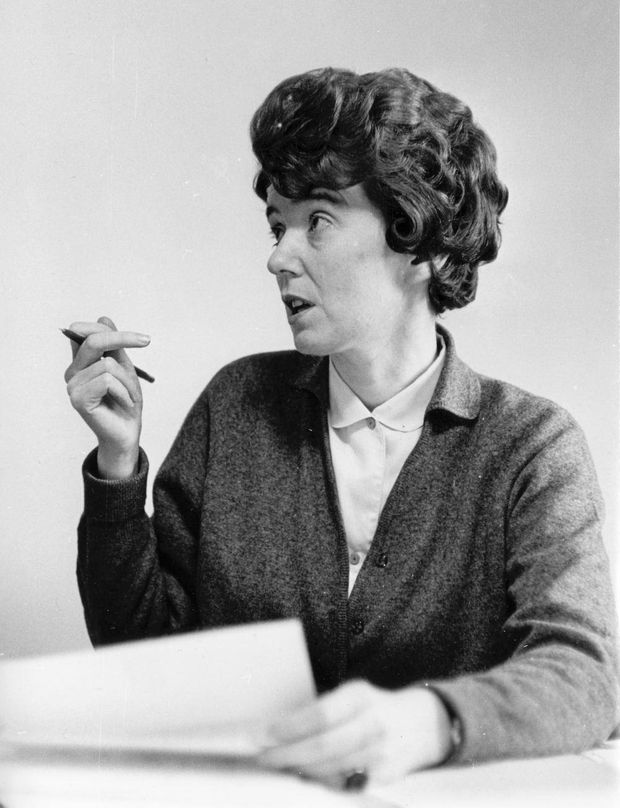 Jean Roberts. Photo by John Ayres, The Globe and Mail, 1 Jan 2013.
Administrator/director/producer born in Perth, Scotland in 1926, died December 12, 2012 in France.
Jean Roberts began her 50-year career in theatre as a scene painter with the Perth Repertory Theatre in 1947. She then joined the Shakespeare Memorial Theatre Company at Stratford-on-Avon, England, where she designed and painted sets, directed and produced, working with actors such as Peggy Ashcroft, Laurence Olivier, Vivien Leigh and Richard Burton.
Following her arrival in Canada in 1956 with her partner Marigold Charlesworth, she co-managed the Red Barn Theatre with Charlesworth (1959-64) and the Crest Theatre. She was Theatre and Dance Officer at the Canada Council (1967), co-artistic director of the Canadian Players with Charlesworth (1965), and director of theatre at the National Arts Centre (1971-77).
During her tenure at the NAC, John Coulterís Riel was remounted in 1975 in a bilingual production, with actors Jean Gascon and Albert Millaire, composer Gabriel Charpentier and costume designer Francois Barbeau.
Also while at the NAC, Jean Roberts initiated the Student Young Company, which worked with professionals to create new plays for performance in Ottawa high schools; and The Hexagon, a theatre for young audiences. She also established a writer-in-residence program, the first one being Timothy Findley, whose play, Can You See Me Yet? premiered at NAC in 1976.
She was co-chairman of the National Theatre School of Canada's professional council, associate director at the Stratford Festival, Director of Programming for Television Drama at the CBC until 1983, and outspoken advocate for a national theatre. She retired in 1991, and moved with Charlesworth to southern France.
She has said of producing new Canadian theatre, "New plays are the most exciting to work on. [At the National Arts Centre] we do try to find them and encourage authors to send up scripts, but I also must feel that they are good and that at least a large part of our audience will find them stimulating, before I would choose to present them."
She was invested into the Order of Canada in 2011 for her "passion, leadership and creativity" in the development of the performing arts.
Among sources: Press release, NAC 17 Dec 2012.
Last updated 2021-09-15