Juliani, John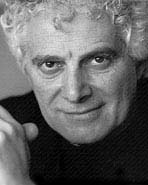 John Juliani
Actor, director, theatre producer, writer and educator, John Juliani was born in Montreal, Quebec in 1940. He died in August, 2003 of liver cancer. He attended Loyola College, and studied acting at the National Theatre School of Canada, then worked for two seasons at the Stratford Festival. In 1974, in the first issue of Canadian Theatre Review, he challenged the newly appointed British director of the Stratford Festival, Robin Phillips to a duel in order to "avenge the honour" of Canada's "emerging theatre heritage."
In 1966, Juliani was hired by Simon Fraser University to teach theatre, and in the same year he established "Savage God" - a theatre company named after W.B. Yeats's term for a new age of iconoclasm and irreverence in art, after witnessing a production of Alfred Jarry's Ubu Roi in Paris. For Juliani "Savage God" represented imagination in the Blakean sense - "a fierce fondness for contradiction, a penchant for embracing and reconciling opposites." The company presented plays in many different venues, including the alleyways of Gastown in Vancouver, the gymnasia of Cracow, and the Vancouver Art Gallery.
In her essay on John Juliani, Renate Usmiani identifies five major points of his theatre philosophy: the fusion of life and art; process as product; free theatre; emphasis on the non-verbal aspects of theatre; theatre as therapy.
From 1973-74, Juliani travelled and studied world theatre on a Canada Council grant. In 1974 he established a graduate program in theatre at York University in Toronto, moving to Edmonton in 1976, and producing "Savage God" work in both cities. He returned to Vancouver in 1981, and from 1982 to 1997 he was the executive producer of special projects for CBC radio drama. His many productions include Macbeth (1988), adapted for radio by playwright Michael Cook, and with RH Thomson in the lead role. Another of his projects was to produce for radio George Ryga's The Ecstasy of Rita Joe with Leonard George as Rita Joe's father, a role originally played by Leonard's father, Chief Dan George. August Schellenberg reprised his role as Jamie Paul. Juliani also directed a problematic production of Ryga's Paracelus for the Vancouver Playhouse in 1986, again with August Schellenberg in the lead role.
In January 2000, "Savage God" initiated The Shakespeare Project, with the mandate of performing the entire Shakespeare canon in staged readings by an ensemble of 150 Vancouver actors and musicians, celebrating Shakespeare as the "king of the spoken word." Performances took place in Christ Church Cathedral and St. Paul's Anglican Church in Vancouver.
John Juliani was the president of the Directors Guild of Canada and an active member of the Canadian Actors' Equity Association, serving for several years on its West Coast Advisory Committee. He was also president of the Union of BC Performers, the branch of the Alliance of Canadian Television and Radio Artists in the province, and the co-Artistic Director of Opera Breve.
His contribution to performance in Canada has been far-reaching, including roles in television productions, such as the poet in Ryga's television play, Just an Ordinary Person (1976), in X-files (1996) and Dark Angel (2002).
His son with Donna Wong-Juliani, Alessandro Juliani (b. 1975) is a theatre and TV actor and singer, and sound designer.
Sources: CBC News British Columbia on line: http://vancouver.cbc.ca/regional.
James Hoffman. "John Juliani," The Oxford Companion to Canadian Theatre. Toronto: Oxford UP, 1989.
Renata Usmiani. "Western Magic: Tamahnous Theatre and Savage God." Theatre in British Columbia: Critical Perspectives on Canadian Theatre in English Vol. six. Ed. Ginny Ratsoy. Toronto: Playwrights Canada P, 2006.
Profile by Anne Nothof, Athabasca University
Last updated 2021-05-05