Moore, Linda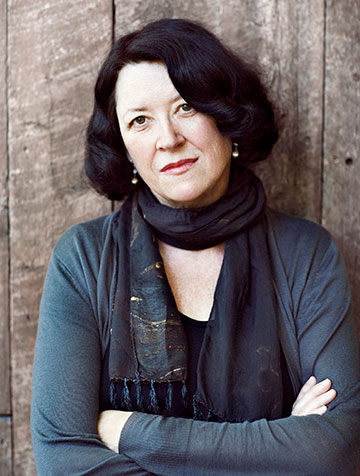 Linda Moore
Nova Scotia-based director, Linda Moore has helmed productions for major theatres across Canada. At Alberta Theatre Projects, she has directed Daniel MacIvor's Communion (2010) and Janet Munsil's that elusive spark (2008). Other MacIvor works include Marion Bridge (Great Canadian Theatre Company); and His Greatness (Arts Club Theatre 2007). For the National Arts Centre, she directed Vimy in 2010, and for the Shaw Festival she directed Waiting for the Parade in 2004. She has directed Portia White – First You Dream for Eastern Front Theatre (Halifax); and He'd Be Your Mother's Father's Cousin for Mulgrave Road Theatre.
In the summer of 2001, she directed a revival of Gratien Gélinas' The Passion of Narcisse Mondoux at the Blyth Festival.
Linda Moore has also directed Road to Mecca and La Sagoiune at Centaur Theatre; Filthy Rich, Talking Dirty, Fool For Love, and Night Mother at Manitoba Theatre Centre; and productions with the Belfry Theatre, the Grand Theatre, and Theatre New Brunswick.
From 1990 to 2000 she was Artistic Director of Neptune Theatre, where she directed thirty-five productions, including Memoir by John Murrell, Angels in America, The Real Thing, Dancing at Lughnasa, The Winslow Boy, Safe Haven, Money and Friends, Romeo and Juliet and Les Misérables among others.
She was Artistic Associate at Manitoba Theatre Centre (1984-86) and has taught at the National Theatre School of Canada. From 2008-10 she was the Crake Fellow in Drama at Mt. Allison University, where she directed Sharon Pollock's Blood Relations, and Brian Friel's Dancing at Lughnasa.
She has been awarded Theatre Nova Scotia Robert Merritt Awards for artistic direction (2001) and best director (2002); and an Honorary Doctor of Letters by Saint Mary's University.
Linda Moore has also written three mystery novels, published by Nimbus.
Profile by Anne Nothof, Athabasca University.
Last updated 2021-06-11