Kennedy, Lorne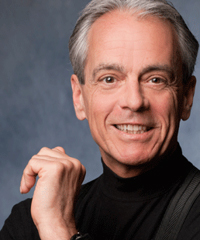 Lorne Kennedy
Ontario-based actor/director, who studied at the University of British Columbia and then at the Bristol Old Vic for two years.
He has acted in major companies across the country, including twelve seasons the Stratford Festival, when he appeared as Horatio in Hamlet (1986), and Algernon in The Importance of Being Earnest (1993), amongst many other roles. He directed The Marriage Proposal and Forever Yours, Marie-Lou in Stratford's Patterson Theatre. In 1997 and 1998, he originated a program of poetry, wit, and song, performed in a Stratford art galley, with five others, called Foolscap, which celebrated the joy of language.
For Vancouver Playhouse, Kennedy acted in An Ideal Husband (1998), which also played at the National Arts Centre. He also performed at Manitoba Theatre Centre (Nicholas Nickleby), and Neptune Theatre (Dracula). For his role in the Citadel Theatre production of (How I Got That Story he won a Sterling Award). He was also the lead in the Citadel's production of Present Laughter (2002). In 1999, he performed opposite his wife Goldie Semple in Ken Ludwig's Moon Over Buffalo (Arts Club Theatre).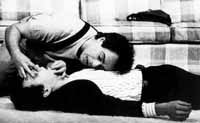 He was a member of the Company at the Shaw Festival from 2001 to 2014, appearing in The Doctor's Dilemma (2000), The Man Who Came to Dinner (2001); The Devil's Disciple and Born Yesterday (2009); An Ideal Husband and Serious Money (2010); and Juno and the Paycock and Cabaret (2014), amongst other productions.
Lorne Kennedy has also performed on and off Broadway (notably in Shaw's St. Joan), and on television.
He was married to Goldie Semple for 33 years, until her death in 2009.
Profile by Gaetan Charlebois and Anne Nothof. Information provided by Chris Plagnol, Christopher Hoile, Michaela Schubert and Joel Greenberg.
Last updated 2021-02-18