Charlebois, Marie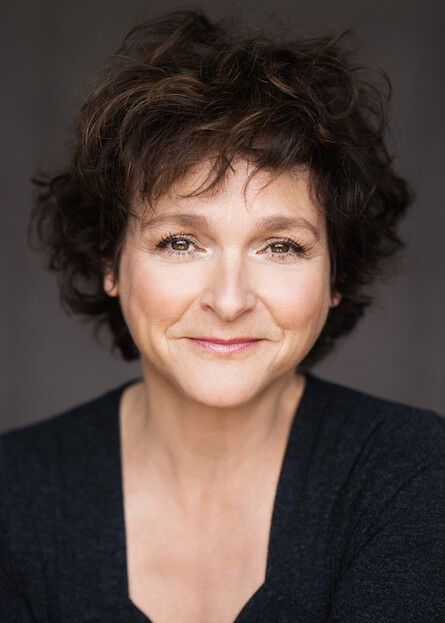 Marie Charlebois. Photo by Andréanne Gauthier.
Quebec-based actor/director, born April 9, 1962. She graduated in 1986 from École Nationale de Théâtre.
Though she had performed before, Marie Charlebois was suddenly noticed by critics and spectators in the premiere of Pierre-Michel Tremblay's Quelques humains (Les Éternels Pigistes at Théâtre la Licorne, 1998) delivering a monologue about spiritual confusion that was as funny as it was heart-rending. What was particularly stunning was that she had also directed the work for the Company which she co-founded. She again directed for the Company in January, 2001, with Tremblay's Le rire de la mer..
Since then, she has worked at the Gésu (Marivaux's Le Jeu de l'amour et du hasard), the Théâtre du Rideau Vert (Bousille et les justes), and, in summer 2000, for Just For Laughs (Les jumeaux vénitiens). Her play (co-written with Christian Began for Les Éternels Pigistes), Pourquoi tu pleures? was produced at Théâtre du Nouveau Monde for the 65th anniversary season (2016-17).
Marie Charlebois has also worked on television.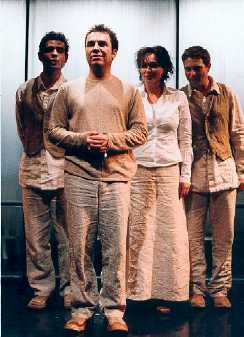 Marie Charlebois in Pierre-Michel Tremblay's Le Rire de la mer, January, 2001 (photo: Pierre Desjardins)
Profile by Gaetan Charlebois.
Last updated 2020-10-28