André, Marion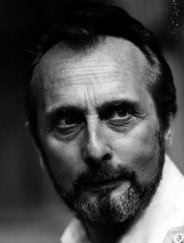 Marion André
Director and writer, born Marion Andrzej Tenenbaum in 1920 to Polish parents in Le Havre, France; died in 2006 in Toronto. The Tenenbaum family moved to Lvov in southeastern Poland (now part of Ukraine), where the parents ran a large pharmacy. The father, Emil, was a campaigner for various social causes and a committed writer and editor. Through the 1930s, Emil Tenenbaum published a weekly magazine, Counterattack, which fought against anti-semitism. He also wrote an intellectually passionate novel (Background) and a play (It Started With A Lie), both published in Lvov in the early 1930s; and he was the head of the Lvov amateur theatre group.
When the Germans occupied Lvov in June of 1941, the Tenenbaum family home and other property were confiscated. More than 6,000 Jews were killed in Lvov in two pogroms before the Germans established a ghetto in the northern part of the city in November of 1941. In 1942 the Germans began deporting Jews to the Bergen-Belsen death camp and shut the ghetto. Marion and his wife, Wanda Tenenbaum-Czerniecka, hid in a Warsaw home for a long time. Taking part in the Warsaw Uprising, he was eventually arrested and sent to a German concentration camp. When the allies freed the camp, he was recruited by the British army because of his linguistic skills in Polish, German, French and English. He found his mother – the only other family survivor – and moved to The Hague in 1946, where he worked as a cultural attach&eacute for the Polish legation.
In 1950 he moved back to Poland where he began making documentaries and translating American plays for Polish radio, including Eugene O'Neill's The Hairy Ape and Erskine Caldwell's Tobacco Road. Three years later he started a children's theatre called "Kleks" (Spot). When his marriage broke up in 1957, he and his mother emigrated to Montreal where he helped to establish a drama program for the Protestant School Board, directed plays on a freelance basis at McGill University, wrote for CBC radio and television and starting a theatre company called "Studio Six" (1957) and another called "The Freelancers" (1958). He also changed his name to Marion Andr&eacute to reflect his new Francophone environment.
Andr&eacute was appointed the first Director of Performing Arts and subsequently became Executive Director and Artistic Director of the new professional English-language Saidye Bronfman Centre theatre company in 1967. In 1972 he found himself at the centre of a controversy involving the production of a play about the Holocaust, Robert Shaw's The Man in the Glass Booth (which the Centre's Board of Directors finally decided to cancel, ironically deeming it anti-semitic). Coming from a tradition where theatre had always been a forum for showcasing controversial ideas, Andr&eacute resigned in protest. He became even more determined to present thought-provoking, even disturbing seasons of material about moral and political issues. With few other theatres operating in English in Montreal, he and his second wife, Ina, decided to move to Toronto where he started yet again.
Andr&eacute free-lanced as a director through this period, taught occasional classes for the Theatre Department at York University and wrote for CBC Radio. In 1973 he founded Theatre Plus as a spring/summer/fall operation at the city's municipal theatre venue, the St. Lawrence Centre which had its own regional theatre company operating during the traditional theatre season from October through April. When Andr&eacute was told that audiences wouldn't be interested in serious theatre at that time of year, he argued that people did not put their brains away for the summer, and he scheduled challenging seasons of modern and contemporary plays, many from Europe and some from Canada, the kinds of plays that the highly acclaimed Soulpepper Theatre Company would make its stock and trade in the 1990s. Clearly ahead of his time, he ran Theatre Plus from 1973-1985.
Among Theatre Plus's explorations in the 1970s and early 1980s were plays such as Frank Wedekind's Lulu, Joe Orton's Loot, Max Frisch's The Physicists, Trevor Griffith's Marxist parable Occupations and Michael Cook's The Gayden Chronicles. Among his Literary Managers during this period were Canadian Theatre Review founder Don Rubin, critic and poet Patricia Keeney (Smith) and political theatre scholar and theorist Alan Filewod.
When he retired from Theatre Plus in 1984 at the age of 63 (handing the theatre over to Malcolm Black), Andr&eacute expected to continue a free-lance directing career. His health, however, was deteriorating. It was at this point that he decided to commit himself to writing full-time.
Among his best plays -- most of which deal with questions of moral responsibility, guilt and various aspects of his own wartime experiences -- are The Sand (published in Canadian Theatre Review, staged by him at York University in 1979); The Invented Lover (Theatre Plus, 1982); The Aching Heart of Samuel Kleinerman (Theatre Plus,1984); and an adaptation of that play called Savage Storm (Man in the Moon Theatre, London, England,1992). He also wrote an novel, Maria B. published by Mosaic Press.
His last major play, Captive of Yesteryear, is the story of a holocaust survivor, a Polish-born university professor in his sixties living in Canada, who meets a Polish woman more than 20 years his junior. Exploring his familiar themes of guilt, suffering, the amorality of the universe, and the hold of the past on the present, the play is a series of flashbacks revealing the story of the girl's mother, Jadwiga, a Polish freedom fighter. The flashbacks echo the contemporary themes of love, passion and survival. Like Strindberg, who struggled his entire life to exorcise his demons through a series of theatrical creations and quasi-factual autobiographical tales, Andr&eacute objectified his own life through his literary creations. Indeed, his fictional writings are his spiritual autobiography.
In his last years, Andr&eacute's various illnesses kept him away from the stage though he continued to write and create whimsical stone sculptures many of which he gave to friends. The output of his core career included more than a dozen television and radio plays, six full-length stage plays, one short play, a translation/adaptation of Carl Sternheim's The Snob and dozens of articles about the social role of art generally and theatre in particular.
In 1985 Marion André received the Toronto Drama Bench Award for Distinguished Contribution to Canadian Theatre.
The Theatre Plus archives and the Marion Andr&eacute Collection are split between the University of Guelph and York University with much of the early material at Guelph and most of the later material at York.
Sources: Don Rubin, "Marion Andr&eacute: The Playwright as Witness" in Post-Colonial Drama: Plays and Essays from Canada and New Zealand. Ed. Albert-Reiner Glaap. Germany: Schwann, 1994; and Sandra Martin, "Marion Andr&eacute Obituary" in The Globe & Mail, 22 May 2006.
Last updated 2018-07-03