Mawson, Michael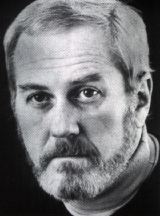 Michael Mawson
Actor/director born in Kingston, Ontario, February 1, 1946 into an air force family; died in Stratford, Ontario, October 24, 2000. Though he did some acting in his childhood, he became deeply involved in theatre while at Queen's University. He went on to study at the National Theatre School of Canada.
Among Michael Mawson's directing credits were The Real Inspector Hound and After Magritte (Neptune Theatre, 1974); Harvey (Neptune, 1974), and Sizwe Bansi is Dead (Manitoba Theatre Centre Warehouse, 1979). He also directed at Festival Lennoxville, Centaur Theatre, the Banff Centre for the Arts and Theatre New Brunswick.
He performed at the Piggery Theatre, Grand Theatre, London, Toronto Free Theatre, Young People's Theatre, Canadian Stage, and Tarragon Theatre among others.
Michael Mawson also worked at the Stratford Festival as the director of theatre training and as an actor (Romeo and Juliet, Amadeus, The Merry Wives of Windsor, Twelfth Night, A Midsummer Night's Dream among others). He also taught at the National Theatre School of Canada and the University of Windsor.
Actor Ted Dykstra said of him, "If you think of six degrees of Kevin Bacon, it's one degree of Michael Mawson. You go to any show in Canada, and he's there in some capacity by one degree. And true to people of great magnitude, he never sought a reputation. Quite the contrary. He's almost the only teacher I've ever had who influenced me as an actor."
Viewings: Behind the Scenes at the National Theatre School, dir. Luc Bourdon, Groupe Mediavision Inc., 1997 in which Mawson speaks of directing Shakespeare.
Sources: Donn Downey. "Principal of Stratford acting school 'incomparably gifted teacher,'" The Globe and Mail, Toronto, 25 Oct 2000.
Michael Posner. "One body, many talents," The Globe and Mail, Toronto, 29 Nov 2000.
Bonnie Laing. "Lives Lived," Globe and Mail, Toronto, 26 Jan 2001.
Profile by Gaetan Charlebois. Additional information provided by Lindy Cooksey.
Last updated 2021-04-20