Beaulieu, Michel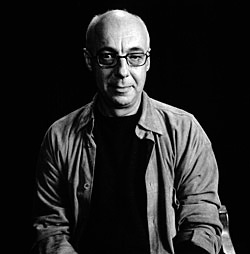 Michel Beaulieu
An extraordinary lighting designer in a country that has many, many good ones, Michel Beaulieu died August 2020. His gifts saw him lighting a wide variety of productions from mainstream theatre (L'école des femmes, by Molière at Théâtre du Nouveau Monde/TNM), to the most difficult of alternative works (Peau, chair et os for Carbone 14), concerts at the Montreal Forum, operas at the Place des Arts, to musicals like Starmania. His designs have also been seen in Europe and on television; and he has won four ADISQ (Quebec version of the music "Juno") awards for his concert designs.
Since 1981 he was lighting designer in residence at the Théâtre du Nouveau Monde as well as a teacher at the National Theatre School of Canada. He designed the Lorraine Pintal production of Claude Gauvreau's Les Oranges sont vertes (1998), the January, 1999, productions of Wajdi Mouawad's Les Mains d'Edwidge au moment de la naissance (Théâtre d'Aujourd'hui) and TNM's Roméo et Juliette and the French-language premiere of 2 Pianos, 4 Hands (Théâtre du Rideau Vert, May, 1999). He also designed the new Cirque du Soleil show, Dralion (April, 1999). He designed the Rideau Vert production of Maître Puntila et son valet Matti, (March, 2000), the Juste Pour Rire production of Les Jumeaux Vénitiens/The Venetian Twins (June, 2000) and the TNM production of Dom Juan (November, 2000).
Profile by Gaetan Charlebois
Last updated 2020-08-10
Beaulieu, Michel - Translator/critic
Writer/poet/critic/translator, born in Montreal, Quebec in 1941, died there in 1985.
After studying at the prestigious Collège Jean-de-Brébeuf in Montreal and then at the University of Montreal he worked for the influential magazine Quartier Latin, first as art critic but eventually as its director. In 1963 he began working for the Montreal daily La Presse and founded a publishing house with author/poet Gaston Miron called Les Éditions Estérel.
In 1971/72 he was theatre critic for the élite Montreal daily Le Devoir, and helped found the Centre des auteurs dramatiques as well as the theatre magazine Jeu. Though most noted as a poet (having published some 20 collections) he also wrote 15 radio plays.
Last updated 2015-10-27