Griffin, Nonnie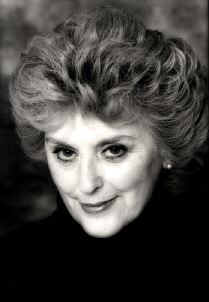 Nonnie Griffin
Ontario-based actor and playwright, born October 20, 1933; died June 7, 2019 of an aortic aneurysm at the age of 85. Nonnie Griffin was active in television, theatre, radio, and film. She first acted on stage at the age of 16 at the Red Barn Theatre in Jackson's Point, Ontario.
After studying at the Toronto Conservatory, the Royal Academy of Dramatic Arts (London, England) and with Marcel Marceau, she began a very busy career in theatre which included feature roles in the classic, modern and Canadian repertories. She acted at many of Canada's major theatres including Tarragon Theatre (Michel Tremblay's Impromptu of Outremont and John Murrell's Waiting for the Parade); Centaur Theatre (Playboy of the Western World, David French's Jitters); the Shaw Festival (Shaw's You Never Can Tell and Man of Destiny); Bastion Theatre (Coward's Hayfever); the Royal Alexandra Theatre (Anouilh's Ring Around the Moon); and Toronto Free Theatre (Shakespeare's Hamlet). In May 2000, she appeared in the lead role in Arthur Kopit's Wings at George Ignatieff Theatre, Toronto.
Nonnie Griffin began writing her own parts while in her 70s: in Sister Annunciata's Secret, she played six different characters at the 2012 Edinburgh Festival Fringe. In 2014, she wrote Marilyn--After, which imagined what Marilyn Monroe would have been like if she were alive fifty years after her death. She was preparing to return to the stage June 19, 2019 with Before Scarlett, portraying Gone with the Wind author Margaret Mitchell.
On stage, Nonnie Griffin radiated control and focus without undermining the character she was playing.
Profile by Gaetan Charlebois
Last updated 2021-01-13