Reichenbach, Olivier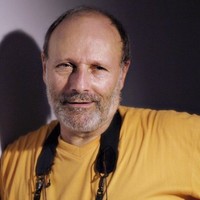 Olivier Reichenbach
Quebec-based director born in France, who began his career in the theatre as a technician. Olivier Reichenbach came to Canada in 1966.
Between 1971 and 1993 he directed over seventy works at most of the major francophone companies in the country, including the Théâtre du Nouveau Monde/TNM, the National Arts Centre, Théâtre du Trident, Théâtre du Rideau Vert, Compagnie Jean-Duceppe, and Théâtre de Quat'Sous.
At the same time he was teaching at the National Theatre School of Canada, the Conservatoire d'art dramatique de Montréal & de Québec, and at the CEGEP Ste-Thérèse.
In 1976-76 he was co-artistic director of the Trident, and from 1982-1992 he was the Artistic Director of the TNM.
Olivier Reichenbach mounted the premiere of the musical Starmania in 1980. In 1995 he mounted Marco Micone's Addolorata at Théâtre la Licorne. More recently he has worked at the Saidye Bronfman Centre with Lips Together, Teeth Apart and Jerusalem, and in 1999 he directed the French-language premiere of Maureen Hunter's Atlantis.
Reichenbach has also translated several Italian and English works, including those of Peter Shaffer, Christopher Hampton, and Carlo Goldoni. Currently he works in film, as a director and adaptor of film dubbing.
Profile by Gaetan Charlebois.
Last updated 2021-03-11