Martin, Pauline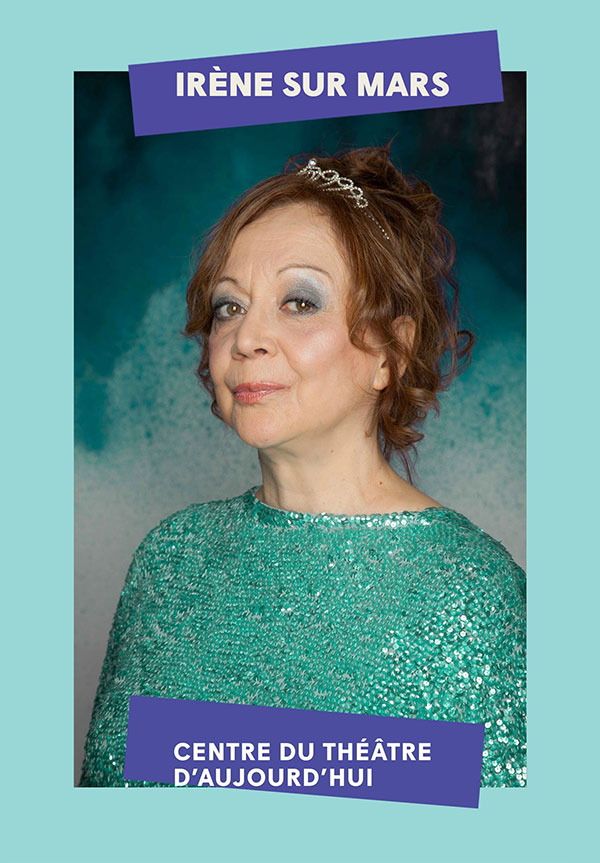 Pauline Martin in Irène sur Mars. Photo by Ulysse del Drago.
Quebec-based comic actor and director, born 19 April 1952 in Trois-Pistoles, Quebec, and moved with her family to Chicoutimi in 1956.
Pauline Martin appeared in the premier of Michel Garneau's Quatre à Quatre in 1973, while she was still studying, and since then has acted in a wide range of plays and theatres, with roles in Bachelor, Wouf Wouf, Les Belles-soeurs, Amies à vie, Florence, La Casta Flore, L'intrus, Une maison face au nord, Pourquoi pas?, Un village de fous, Motel des Brumes, La traversée de la mer intérieure, and Les chroniques de Saint-Léonard.
For Théâtre du Rideau Vert, she displayed virtuoso timing in a Molière double-bill (Les Précieuses ridicules &amp and Le Médecin malgré lui) in 1992. She also performed in the company's production of Michel Garneau's Héliotropes, 1994.
For Théâtre d'Aujourd'hui in the 2016-17 season, she appeared in the Montreal premiere of Irène sur Mars, written for her by Jean-Philippe Lehoux and directed by Michel-Maxime Legault. Irène, a woman in her sixties, signs up for a trip to Mars, rather than stay in a seniors residence as her son suggests; in her farewell party, she comes to terms with her own demons and the world she is leaving behind.
Pauline Martin has also appeared extensively on television. In 1976, she co-hosted the CBC Television series Une fenêtre dans ma tête, with Yvan Ponton; and exercised her comic talents in Bye Bye!, Samedi de rire, in several téléseries, and in programs for children. She acted in Denys Arcand's film Jesus of Montreal (1989), and was nominated for the Genie Award for Best Supporting Actress.
Pauline Martin's performances are marked by a vivid spirit and a magnificently expressive face.
Profile by Gaetan Charlebois.
Last updated 2021-04-20