Farrell, Richard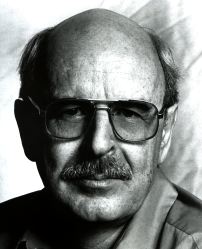 Richard Farrell.
Ontario-based actor, mainstay of the Shaw Festival. Richard Farrell has performed in many of the Festivals' productions including The Doctor's Dilemma, Blithe Spirit, Saint Joan (1981), Misalliance, The Devil's Disciple, and Pygmalion (1982), the musical She Loves Me (2001), and The Man Who Came to Dinner (2001).
He has also appeared in theatres across the country including Bastion Theatre ( The Man Who Came to Dinner), Open Circle Theatre (Gaëtan Charlebois's Aléola), Citadel Theatre (Shakespeare's The Tempest), Manitoba Theatre Centre (Miller's The Crucible), Centaur Theatre (Synge's The Playboy of the Western World), Phoenix Theatre (Orton's Loot), and the Royal Alexandra Theatre (Rostand's Cyrano de Bergerac).
Farrell has also appeared on television and in film.
Profile by Gaetan Charlebois. Additional information provided by Christopher Hoile.
Last updated 2020-11-30