Sabourin, Marcel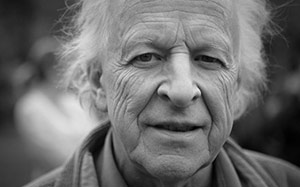 Marcel Sabourin
Quebec-based actor/playwright/director who has had a magnificent career in film and television as well as on stage.
Marcel Sabourin was born in Montreal in 1935, and studied philosophy at College Sainte Marie before turning to theatre. He continued his theatre studies with Bill Greaves at Théâtre du Nouveau Monde, and in Paris with Jacques Le Coq. He acted with the itinerant theatre troupe, La Roulotte in the parks of Montreal, and has been active in theatre ever since.
In 1954, he co-founded the Compagnie de Montréal. He has performed at the Théâtre de L'Égrégore among others, and directed at numerous theatres, including Théâtre-Club. He currently teaches at the National Theatre School of Canada.
He has acted in fifty films, and thirty television series, and has written song lyrics with a flair for Quebecois idiom.
Marcel Sabourin's performances are marked by his rich voice, his exuberance, and a particular talent for portraying heavies.
His plays include: Pleurer pour rire (Théâtre de la Marmaille, 1981, winner of the Chalmers Award)
Profile by Gaetan Charlebois and Anne Nothof
Last updated 2015-10-20