Schoenberg, Mark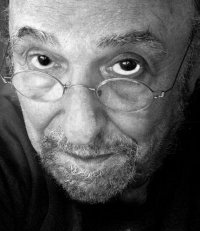 Mark Schoenberg
Director/playwright and founder of Theatre 3.
Before Dr. Schoenberg founded the company in 1970, he was a professor of theatre at the University of Alberta. He decided that he needed to put into practice what he was teaching his students and so created the company as an alternative to the Citadel Theatre and directed many of its productions, including the Canadian professional premiere of Harold Pinter's Old Times. He also led the company into its own venue.
In 1978, Dr. Schoenberg left Theatre 3 to work at CBC. He also served as Artistic Director at Sudbury Theatre Centre for one season (1989).
He is presently the Artistic Director of the theatre program at Humber College in Toronto.
His plays include: The Guardian (Theatre 3, 1973).
Additional information provided by Kristy Faulkner.
Last updated 2011-12-12