Swan, Scott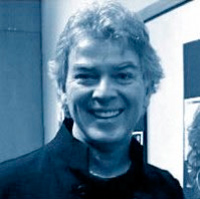 Swan Scott
Director, playwright, actor, Scott Swan graduated from the University of British Columbia, and has an M.F.A. in Directing from Bristol Old Vic Theatre School. Swan has been a theatre director and teacher for over thirty years, winning numerous awards for his work.
With fellow grads Allen Lysell and actors Merrrilyn and Angela Gann, he established Northern Light Theatre in Edmonton Alberta in 1975, first as a lunchtime theatre performing one-acts plays in the basement lecture hall of the Edmonton Art Gallery, then as company developing and producing full-length plays. He was Artistic Director of Northern Light until 1981, when he left to be Artistic Director of Festival Lennoxville in Quebec in 1982 (its last season).
He was the founding Artistic Director of the Kay Meek Centre for the Performing Arts, currently, he is the Artistic Director of the Seacoast Theatre Centre in Vancouver British Columbia, and Principal and Head Teacher of Seacoast Studios.
Directing engagements include: National Arts Centre, Shaw Festival, Manitoba Theatre Centre, Alberta Theatre Projects, Citadel Theatre, Vancouver Playhouse, and Bard on the Beach.
Among his plays: Love and Drollery (with Allan Lysell, Northern Light, 1975).
Swan was also a radio drama producer for CBC, and has numerous stage and television credits.
Last updated 2015-03-28