Sipos, Peter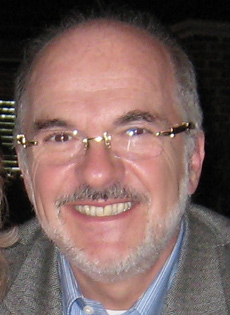 Peter Sipos
Canadian musical theatre composer Peter Sipos immigrated to Montreal, Canada in 1980 at the age of 30 after a successful career of fifteen years as a rock musician in Hungary. He continued to work as a musician, while exploring his abilities as a composer. In 1985 he wrote a song for Celine Dion: "Pour vous" was released on her album in that year. He also worked extensively as a musical director/arranger on the Montreal theatre scene.
Sipos started to compose his first full-length musical in 1992, based on the story of Joan of Arc. The show premiered in Montreal's Saidye Bronfman Centre in 1995 and had a first run of six weeks with sold out performances. After extensive re-writes and the involvement of Martin Charnin (Annie) as the director, Joan of Arc was staged again in 1997. This time it was a $4.5M production, running for eight weeks in one of Montreal's largest theatres, Place des Arts, followed by another three weeks run in Quebec City's La Capitol theatre. Joan of Arc had a total of 147 performances.
During these years Sipos also wrote other musicals of smaller size for local Montreal productions. One of them was The Dybbuk produced at the Yiddish Theatre.
Robin Hood, written in collaboration with Broadway legends Martin Charnin (lyricist) and Thomas Meehan (book) opened in December 2004 in Seattle, followed by two more productions at other theatres in the same city in 2007.
Also in 2007, he joined forces with lyricist Amy Engelhardt and playwright Alan Bryce, creating a new musical based on Carl Sagan's famous novel (and subsequent movie) Contact. It opened in Federal Way, Washington, at Centerstage in September 2009 and enjoyed a successful run for three weeks.
Website: www.petersipos.ca
Last updated 2012-10-22