Hawkins, Steven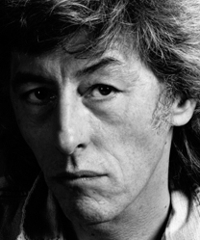 Steven Hawkins
Lighting designer who began his career as a technician and then resident designer for Centaur Theatre. While there, Steven Hawkins established himself as one of the most imaginative designers in Canada, learning and using the emerging technologies to create works that were lucid and germane to the text, while also astounding for their beauty. His design for the virtually bare-stage production of Athol Fugard's The Island (directed by Maurice Podbrey) filled the mind while not detracting from the spareness of the production.
Steven Hawkins has worked at the Tarragon Theatre, notably, Richard Monette's revival of Hosanna in 1987, and the premiere of Judith Thompson's Lion in the Streets in 1990. He has designed the lighting for many productions at Stratford Festival, including Death of a Salesman (1997), Twelfth Night (2001), Bartholomew Fair (2007), Kiss Me Kate (2010), Jacques Brel is Alive and Living in Paris (2010), Grapes of Wrath (2011), Measure for Measure (2013), Hay Fever (2014), and The Alchemist (2015). For Soulpepper Theatre Company he designed lighting for Long Day's Journey Into Night (2012), High Life (2012), Great Expectations (2013), and The Crucible (2014). He also designed the world premiere of John Krizanc's Prague, the English premiere of Michel Marc Bouchard's Les Feluettes/Lilies, and the 1995 Young People's Theatre production of Shakespeare's Macbeth which the Toronto Sun lauded as having "searing quality."
Profile by Gaetan Charlebois. Additional information provided by Lindy Cooksey, Christopher Hoile, and Anne Nothof.
Last updated 2021-01-25