Unidentified Human Remains and the True Nature of Love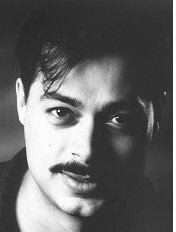 Brad Fraser
Drama in two acts by Brad Fraser, first produced in 1989 by Alberta Theatre Projects, directed by Bob White, subsequently produced across Canada, off-Broadway, Britain, Japan, Italy, and Australia. In 1991, it was produced in French at the Théâtre de Quat'Sous as Des restes humains non indentifiés et la véritable nature de l'amour, translated and directed by André Brassard. It is a winner of the Chalmers Award. It was filmed in 1993 by Denys Arcand as Love and Human Remains.
This is an ambitious and extroverted play which fairly sizzles with life as it recounts the story of two friends, a gay man and an ambi-sexual woman, looking for love (and sex) while the city they live in is scourged by a serial killer.
The work launched Fraser's career and, in many productions, was a succés de scandal for its frank approach to homosexuality and its nudity. But it was when Brassard mounted it in French and took away most of the nudity that the work was revealed as a fascinating gothic horror story with chilling shadows and scrappy dialogue.
Commentary by Gaetan Charlebois.
Last updated 2021-06-18