Best, Wayne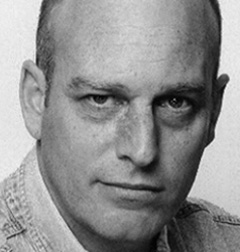 Wayne Best
Actor, born in New Brunswick, perhaps best known for his long association with the Stratford Festival (25 years as of 2020).
With the Festival Wayne Best has performed a wide variety of roles in Coriolanus (2018), Breath of Kings (2016), Pericles (2015), The Alchemist (2015), Two Gentlemen of Verona, The Prime of Miss Jean Brodie, The Winter's Tale, King Lear, The Merchant of Venice, The Merry Wives of Windsor, Cyrano de Bergerac, A Midsummer Night's Dream, Eddy, Uncle Vanya, Private Lives, and Fair Liberty's Call among many others.
He has also performed with Theatre New Brunswick(Norm Foster's The Affections of May), Canadian Stage (Frank Moher's Odd Jobs), Saidye Bronfman Centre (Michael Ondaatje's The Collected Works of Billy the Kid), Necessary Angel (David Young's Inexpressible Island), Theatre Aquarius (McClure), and at the National Arts Centre among many other companies across Canada. He has played in many seminal Canadian plays, including the role of Jacob Mercer in David French's Of the Fields, Lately and Salt-Water Moon. He also appeared in the January, 2000, premiere of George F. Walker's Heaven (Canadian Stage).
He has also acted extensively in film and television.
Profile by Gaetan Charlebois. Information provided by Lindy Cooksey; additional information provided by Christopher Hoile.
Last updated 2020-04-21