Hannah, Don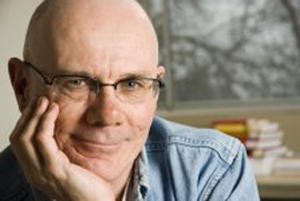 Don Hannah
Playwright and novelist, born in Shediac, New Brunswick in 1951, and based in Nova Scotia.
He has been writer-in-residence at Tarragon Theatre, the University of New Brunswick, Canadian Stage, University of Alberta Drama Department, and has taught playwriting across the country.
His plays include: Rubber Dolly (Tarragon, 1986, directed by JoAnne McIntyre), Undersea(Tarragon, 1988, Urjo Kareda), Love Jive (Tarragon, 1989, Jackie May), The Wall in the Garden(Tarragon, 1989, McKim), Wedlock (Tarragon, 1990, Sue LePage), Siren Song (Tarragon, 1990, May), Aspiring Francine (Tarragon, 1993, Tom McCamus), The Wooden Hill (Canadian Stage, 1994, Bob Baker, Fathers and Sons (Tarragon 1998), While We're Young (Studio Theatre, University of Alberta 2008), There is a Land of Pure Delight (2008), and The Woodcutter (2010).
In 2011, The Cave Painter, a monologue about a woman painter struggling with the inevitable losses incurred in old age premiered at the University of Alberta's DramaLab (dir. Kim McCaw). Hannah was awarded a Carol Bolt Award for The Cave Painter in 2012.
He has also won the Chalmers Award for The Wedding Script (Tarragon Theatre, 1986, directed by Andy McKim).
A collection of his plays, entitled Shoreline: Three Plays, was published in 1999. The Woodcutter and The Cave Painter were published in a double edition by Playwrights Canada Press in 2013.
His novels are Ragged Islands (Knopf Canada 2008), and The Wise and Foolish Virgins (Vintage 1998).
Website: www.donhannah.info
Last updated 2021-01-21