Bannerman, Guy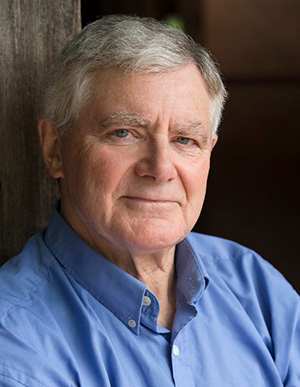 Guy Bannerman
Ontario-based actor born in 1946 in Vancouver. Guy Bannerman made his debut at age 12, and has been working steadily for the past fifty years. He has been in the Shaw Festival ensemble since 1986. For the Company he has appeared in In Good King Charles's Golden Days, Rashomon, The Simpleton of the Unexpected Isles, The Petrified Forest, Cavalcade, Peter Pan, and Geneva. He appeared in the 1999 Shaw season in Rebecca and Getting Married, and in the 2000 season in The Doctor's Dilemma. He played Bernard Shaw in The Adventures of the Black Girl in Her Search for God in 2016.
He has also appeared at Vancouver Playhouse, Theatre Calgary, Young People's Theatre, Theatre Aquarius, Theatre Passe Muraille, Tarragon Theatre, Factory Theatre, National Arts Centre, Manitoba Theatre Centre, Grand Theatre, London, the Stratford Festival. More recently he acted for Studio 180 Theatre (King Charles III 2018); Thousand Islands Playhouse (The New Canadian Curling Club by Mark Crawford, 2019); and in the Foster Festival (The Writer by Norm Foster, 2020). He has also acted in theatres in the US and Great Britain and on television and film.
A generous contributor to the arts and education community in Niagara-on-the-Lake, where he has lived since 1997, Bannerman also teaches in the Dan School of Drama and Music at Queen's University.
He was awarded the Guthrie Award, Newton Award, and Paul Reynolds Award for his work at the Shaw Festival. With his wife Marian, he has two grown daughters.
Guy Bannerman's performances are marked by a naturalness, and informed by his intense curiosity about and research into the characters he plays.
Profile by Gaetan Charlebois. Additional information provided by Christopher Hoile, Joel Greenberg and Anne Nothof.
Last updated 2020-03-17