Beissel, Henry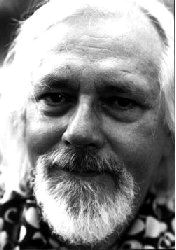 Henry Beissel
Prolific playwright, translator, poet and essayist, currently living in Ottawa Ontario. Henry Beissel was born in Köln, Germany, April 12, 1929. He studied philosophy in Germany and in London, England, then moved to Canada in 1951, earning an M.A. in English at the University of Toronto.
He has published sixteen volumes of poetry, six books of plays, two anthologies of plays for high school students, and many essays and short works of fiction, but he considers himself first and foremost a playwright.
His plays include: Inook and the Sun, a puppet play first performed at the Stratford Festival in 1973, throughout the world in various translations, and transformed into an opera with music by Wolfgang Bottenberg; Goya, first performed by the Montreal Theatre Lab under the direction of Alexandre Hausvater in 1976; Under Coyote's Eye, first produced at Chicago's The Other Theatre in 1978, an ironic story of the last Stone Age Indian found outside a California slaughterhouse in 1911; and The Noose, first performed at the University of Winnipeg, directed by Per Brask.
His wide range of translations/adaptations include: Ibsen's Hedda Gabler and Mrozek's The Emigrants (both at the Saidye Bronfman Centre, 1981), and Three Plays by Tankred Dorst.
Beissel's plays typically explore the tension between artistic freedom and political repression; and portray outsiders, Indigenous peoples, and artists. "Masks, puppets, and poetry, along with a philosophical turn of mind and facility with language make Beissel's works intelligent, lyrical, unpredictable"(Joyce Doolittle, The Oxford Companion to Canadian Theatre; Toronto: Oxford UP, 1989: 49).
While teaching at the University of Alberta, Beissel established and edited Edge, a controversial political and literary journal (1963-69), which relocated to the Concordia University, Montreal with him in 1968. He retired from Concordia in 1996 as Distinguished Professor Emeritus in English.
He is married to poet and painter Arlette Franciere, with whom he has collaborated on several projects. They have two daughters, Angelica and Myrna.
Website: www.henrybeissel.com
Profile by Gaetan Charlebois. Additional material by Joyce Doolittle.
Last updated 2020-04-01