Betts, Jim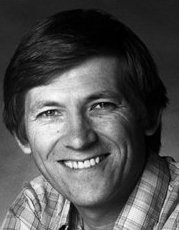 Jim Betts
Ontario-based playwright, composer and producer, well-known for his work in both musical theatre and young people's theatre.
He studied at the University of Toronto, before working as a singer and actor and beginning to compose and write for regional theatres across the country. His work has also been produced at the Stratford Festival (special material for Gilbert and Sullivan productions directed by Brian MacDonald); Charlottetown Festival (On a Summer's Night, 1979, The Shooting of Dan McGrew - co-written with John Bertram, 1993); Theatre Network (Dan McGrew...); and, the company where he was a mainstay for nearly a decade, Young People's Theatre. For this last, he created The Mystery of The Oak Island Treasure (1983), The Nuclear Power Show (with Joel Greenberg, 1983), The Last Voyage of the Devil's Wheel (1984), the enormously popular Jacob Two-Two Meets the Hooded Fang (with Mordecai Richler, Dennis Lee and Philip Balsam, 1984) The Moose That Roared (1985), The Treehouse at the Edge of the World (1986), The Haunting of Elijah Bones (1986), The Fabulous Kelly (1987), Jacob Two-Two and the Dinosaur (with Richler, Lee and Balsam, 1989), Reading the Signs (1989), and The Groundworld Adventure (1989). He has won the Chalmers Award three times (for Groundworld..., Hooded Fang... and Nuclear...) and the Dora Mavor Moore Award (for Hooded Fang...).
Perhaps his most popular work is Colours in the Storm, a play with songs about the life and mysterious death of painter Tom Thomson; originally produced at the Muskoka Festival (1991) it was subsequently presented across the country .
He was founding Artistic Director of Theatre Orangeville (a company committed to Canadian musical theatre and theatre for young audiences) from 1993-8, president of ASTRO (Association Of Summer Theatre 'Round Ontario) from 1994-6, co-founder of the Muskoka Festival Musical Theatre Colony in 1988, founding president of the Guild Of Canadian Musical Theatre Writers from 1982-88 and founding president of The Group Of Several (a community company dedicated to the development of new Canadian Musicals) from 1982-7.
From 2008-2017, he was Artistic Director of Smile Theatre, which brings its productions to seniors in facilities across Ontario. He has also worked for television and radio.
Last updated 2020-04-21