Sabourin, Jean-Guy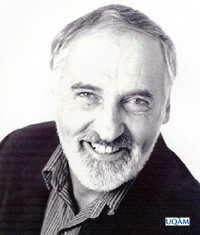 Jean-Guy Sabourin
Director and educator, born in L'Orignal, Ontario, in 1934, died in 1994.
He studied history and theatre at the Université de Montréal before teaching dramatic literature at the Collège Sainte-Marie from 1955-1966. In 1956 he founded the Apprentis-Sorciers which he directed until 1967. With them he directed La Cantatrice chauve/The Bald Soprano, Les Chaises/The Chairs, Homme pour homme/Man is Man, Les Bas-Fonds/The Lower Depths among many others.
In 1966 he was named head of theatre for the Ministry of Cultural Affairs of Quebec before being named director to the Théâtre du Capricorne at the National Arts Centre in 1968 where he directed, among others, En attendant Godot/Waiting for Godot. He also helmed the Théâtre Populaire du Québec (1972-6), the Théâtre de la Grande-Réplique and taught at the Université du Québec à Montréal.
Last updated 2015-10-20