Boucher, Serge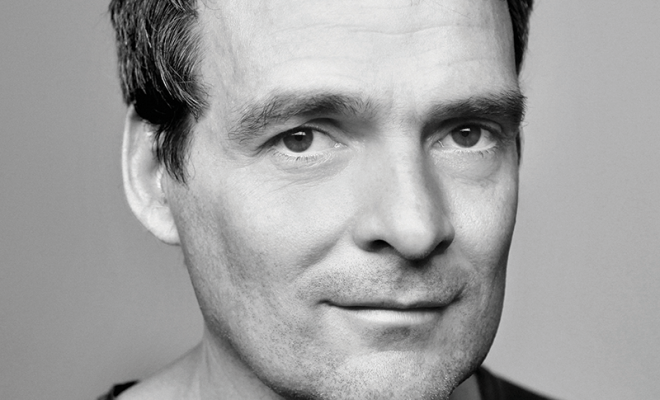 Serge Boucher
Quebec-based playwright, born July 26, 1963 in Victoriaville. Serge Boucher studied theatre at Cégap Lionel Groulx, graduating in 1983, then took a teaching degree at Université de Québec à Montreal (1983). He taught French at Pierre-Bédard de Saint-Rémi from 1989-2005, leaving to write full-time.
His first play, Chalet à louer (Théâtre de la Crique, 1992) was co-written with Marie-Louise Nadeau. He exploded onto the scene in 1993 when Michel Tremblay decided to make his directorial début with Boucher's Natures Mortes (Théâtre de Quat'Sous). A haunting study of lonely people in a big city, it presented themes that Boucher would use to even more devastating effect with Motel Hélène, which toured throughout Quebec. It was translated, with the same title, by Morwyn Brebner, adapted by Judith Thompson and directed by Jackie Maxwell (Tarragon Theatre 2000). Motel Hélène was awarded the Prix Gratien-Gelinas.
24 poses opened at Théâtre d'Aujourd'hui in November, 1999 and was a huge success. It was subsequently translated by Shelley Tepperman as 24 Exposures and has played at Alberta Theatre Projects, among other venues.
Avec Norm premiered at the Théâtre d'Aujourd'hui in 2004 and was nominated for a Masques Award for best new play.
Les Bonbons qui sauvent la vie (Life Savers), premiered at the Compagnie Jean-Duceppe in 2004, and toured Québec. In a translation by Shelley Tepperman, it was premiered in English by Ruby Slippers Theatre in April 2009 at Performance Works, Granville Island. In this hilarious social satire a family is turned upside down when the black sheep is wrongfully imprisoned for a murder.
Serge Boucher has also written television series for Radio-Canada: Aveux (2009), Apparences (2012), Feux (2016), Olivier (2017), and Fragile (2018).
Profile by Gaetan Charlebois.
Last updated 2020-05-14