Smith, Caroline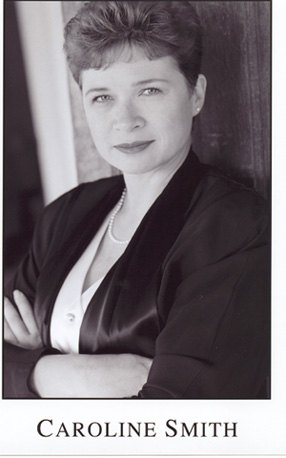 Playwright, choreographer, teacher, and director, Caroline Smith emigrated from Aberdeen Scotland at the age of nine with her family, settling first in Toronto, Ontario, then Oshawa. She earned a Bachelor of Fine Arts from York University, majoring in dance, and began a career as a performer at the Charlottetown Festival, the Canadian Opera Company, Young People's Theatre and numerous other professional companies, performing until 1986.
For the next decade, Caroline worked at almost every major theatre in Canada, including the Muskoka and Lighthouse Festivals, the Shaw Festival, and Drayton Entertainment Company, where she also learned the finer points of theatre administration under Drayton's hugely successful CEO Alex Mustakas.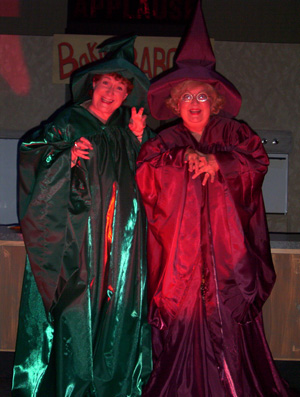 Kitchen Witches, Stirling Festival Theatre, 2003.
Photographer - Caroline Smith
Barbara Wheeldon (Isobel) and Diane Fabian (Dolly)
In 1996 she moved to the small (pop. 1,800) village of Stirling, Ontario and founded the Stirling Festival Theatre, where she currently holds the title of Artistic and Managing Director. Under Caroline's leadership, the "SFT" has won three Lieutenant Governor's Awards and three Business Achievement Awards. In 2001, Caroline was presented with an Honorary Arts degree from Loyalist College. The SFT receives no Arts Council funding, and thrives due to strong ticket sales, corporate partnerships and individual donations. The company operates in a theatre complex renovated in 1920s classic Art Deco style.
As a playwright, Caroline won the 2005 Samuel French Canadian Playwriting Competition for her comedy The Kitchen Witches, which is enjoying professional and amateur productions throughout Canada and the U.S.
Caroline is married to the SFT's technical director Franklin G. Stapley.
Last updated 2009-09-04