Roy, Stéphane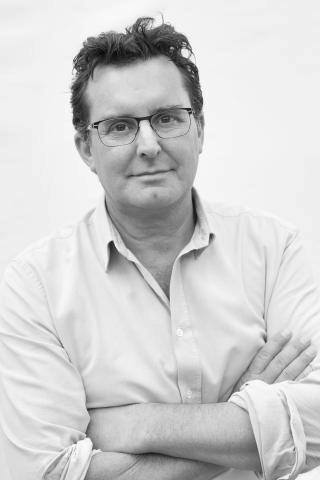 Stéphane Roy. Photo by Elian Excoffier.
Quebec-based set designer and art director, born February 9, 1963. Since 1988 Stéphane Roy has worked on over 100 productions in Montreal and abroad.
Among the theatres in which he has worked are Théâtre de Quat'Sous (Mensonges/Deceptions, and René-Daniel Dubois' Et Laura ne répondait rien); Espace Go (Oh! les beaux jours/Happy Days, Inventaire, Normand Chaurette's Provincetown Playhouse, juillet 1919, j'avais 19 ans, Daniel Danis' Celle-là, and Ionesco's Le roi se meurt in April 1999); Nouvelle Compagnie Théâtrale / Théâtre Denise-Pelletier (Henry IV, Antigone, Caligula); Théâtre du Nouveau Monde/TNM (Le Prince Travesti, En Attendant Godot/Waiting for Godot, and the 1999 production of Roméo et Juliette); and Carbone 14 (Peau, chair et os).
He designed Cirque du Soleil's Dralion (April, 1999); L'Odysée (TNM, January, 2000); Varekai (2002); Zumanity (2003); Kooza (2012); and Kurios (2012).
He also designs for opera and dance.
Stéphane Roy's work is extremely pleasing to the eye, and historically researched without being distracting. His design for Le Prince travesti was simplicity itself but still managed to provide the elements of romantic mystery necessary to the works of Marivaux.
Website: http://stephane-roy.com.
Profile by Gaetan Charlebois.
Last updated 2021-09-21