Russell, Stephen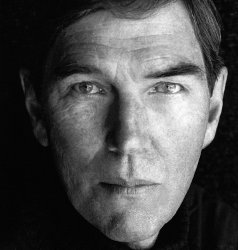 Stephen Russell
Actor probably best known for his 35-season association with the Stratford Festival, where he has played a wide variety of roles including Hastings (Richard III), Father (Little Women) and the Chorus Leader (Oedipus Rex), all in 1997. He has also played Theseus (A Midsummer Night's Dream), Exeter (Henry V), Porthos (The Three Muskateers), Cornwall(King Lear) and the title roles in Richard II, Henry VI and Julius Caesar. In 1999, he appeared as Banquo in Macbeth. More recently, he appeared as Antonio in Twelfth Night (2017).
He has played in theatres across Canada, including Theatre Calgary, Manitoba Theatre Centre (Claudius to Keanu Reeves' Hamlet), National Arts Centre, Theatre Aquarius and Neptune Theatre.
He also has performed in film and on television.
He lives in Stratford with his wife, Astrid.
Last updated 2017-09-21