Reeves, Keanu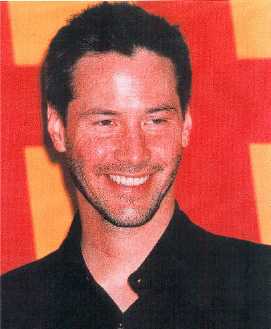 Keanu Reeves
Actor born Keanu Charles Reeves in Beirut, Lebanon, September 2, 1964. His mother was a showgirl, his father a geologist.
He studied in Toronto where he began his career, appearing in Brad Fraser's controversial Wolfboy at Theatre Passe Muraille in 1984. In 1985 he appeared as Mercutio in Romeo and Juliet with the Leah Posluns Theatre School. He also performed on stage in the US, including as Trinculo in The Tempest in Massachusetts.
Though he had performed in film in Canada, it was when he went to Hollywood that he landed his first significant film role in River's Edge (1986). He has since performed in several important movies including Dangerous Liaisons (1988) and The Matrix (1999).
Manitoba Theatre Centre artistic director Steven Schipper made international headlines, in 1995, when he invited Reeves to play Hamlet. (Schipper wisely closed the production to non-subscribers so anyone wanting to see Reeves had to buy a full subscription.) The run was sold out and reviews were mixed.
Information provided by M.C. Schisler. Other Sources: Pat Donnelly, Internet Movie Database "Mr. Turnaround"; The Gazette (Montreal), 13 May 2000
Last updated 2020-06-21