Schipper, Steven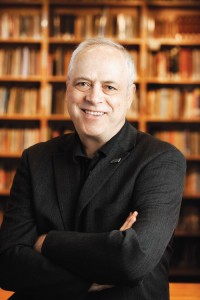 Steven Schipper
Manitoba-based director and Artistic Director of Manitoba Theatre Centre from 1989 to 2018. He was born in Montreal, Quebec, in 1955,
Steven Schipper studied at Bishop's University, and McGill before joining the National Theatre School of Canada. While directing The Unseen Hand for Toronto Free Theatre, he was asked by John Hirsch to join the Stratford Festival and serve as his assistant director.
Eventually he went to Manitoba, where he directed over three dozen plays for MTC, including the Canadian premiere of Steve Martin's Picasso at the Lapin Agile, the world premiere of Maureen Hunter's Atlantis); and for several other companies including the Winnipeg Jewish Theatre (notably their 2000 production of The Last Night of Ballyhoo).
He made international headlines, in 1995, when he invited the Hollywood star Keanu Reeves to the Centre to play Hamlet to critical acclaim.
Schipper conceived and directed The History of Manitoba from the Beginning of Time to the Present in 45 Minutes, an award-winning play that toured Manitoba high schools.
As of 2019, he is Executive Director of Rose Theatre in Brampton, Ontario.
Schipper has been awarded an Honorary Doctorate of Letters from the University of Winnipeg (2007) and the University of Manitoba (2015). In 2012, he was appointed to the Order of Canada and received the Queen's Diamond Jubilee Medal for his contributions to Canadian Theatre.
He is married to actress Terri Cherniack, with whom he has two children.
Sources: Pat Donnelly. "Mr. Turnaround," The Gazette (Montreal), 13 May 2000.
Ned Zeman. "Keanu, From Both Sides Now," Vanity Fair, New York, Feb 2001.
Manitoba Theatre Centre website.
Profile by Gaetan Charlebois and Anne Nothof. Additional information provided by Barbara Myers.
Last updated 2021-02-16