Cushman, Robert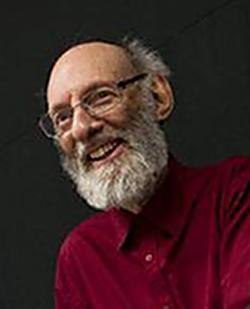 Robert Cushman
Theatre critic, broadcaster, and director, based in Toronto Ontario. Robert Cushman was born in London, England, and educated at Cambridge University. He then worked in radio drama, TV arts programs, and for the World Service at the BBC; and directed in London and regional theatres. From 1973 to 1984, he was theatre critic of the Observer.
Cushman moved to Canada in 1987, and was theatre critic of the National Post from its inception in 1999 until his retirement in 2017. He has written extensively for other British and Canadian newspapers and magazines, and for the New York Times. He continues to post reviews at: stratfordfestivalreviews.com. Cushman also has been involved in the theatre as an author, director and even performer; the musical Look to the Rainbow, which he devised and directed, was produced in the West End in 1985.
He was director of corporate communications for Livent Inc. in 1998-99. He has also been a prolific broadcaster, especially on musical theatre and American popular song; his radio series include Book, Music and Lyrics (BBC) and Songbook (CBC).
His book Fifty Seasons at Stratford, a history of the Stratford Festival (with a Foreword by Timothy Findley), was published by Thornhill in 2002. It was the 2004 winner of the J.J. Talman Award from the Ontario Historical Society. He is a record eight-time winner of the Nathan Cohen Award for Excellence in Theatre Criticism. The Economist rated him a top theatre critic in the world, the only Canadian critic on that list.
Cushman has asserted that "Canada's theatrical best can stand up to anybody's, and I have sometimes wondered if the country knows what a great resource it possesses. Maybe we need to shout about it more."
He is the father of Mitchell Cushman, a director and playwright, who is Artistic Director of Outside the March, a site-specific theatre.
Further reading: For an archive of Cushman's reviews of theatre and television, see www.cushmancollected.com.
Source: Author profile nationalpost.com
Last updated 2021-07-22